Car Detailing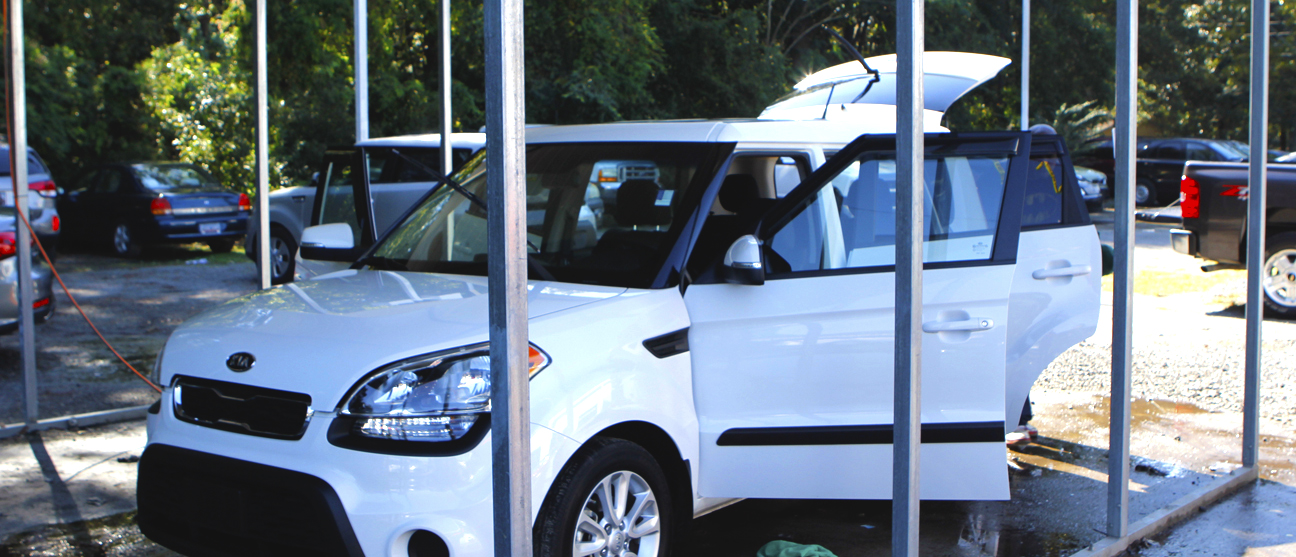 Car Detailing Department
Keeping your car clean can be a challenge as it is exposed to the weather and daily elements. Imagine keeping hundreds of cars spotless each day and you will have some insight into the life of a detailer.
Our detailing crew juggle several jobs each day:
Prepare cars purchased for delivery to our customers
Perform pre-delivery vehicle inspection/cleaning on new cars received from factory
Perform detailing on used cars received via trade-in or purchased at auction
Prepare cars for sales appointments and/or test drives
Keep all of the cars on the lot looking their best
In addition, our crew often wash the cars of our service customers, stand at the ready on Kia Country's Car Wash Wednesday and perform complete detailing services as scheduled.
Detailing Services
Kia recommends a thorough detailing job quarterly to protect your investment. In between, experts recommend washing your car once or twice a week to eliminate bugs, bird droppings, road tar, sand and surface dirt which can erode the paint finish. Additionally, your car should be waxed monthly to add a protective barrier against the damaging effects of the sun's rays, acid rain, bird droppings and road tar. It is equally important to keep the interior of your car clean to extend the life of your upholstery and carpet; and using a vinyl cleaner on your dashboard and hard surfaces offers both shine and protection.
Our professional detailers will go over every inch of the interior and exterior of your car and make sure every surface, nook and cranny are spotless. They will shampoo carpet and upholstery or treat leather, clean air conditioning vents, and the interior roof cabin ceiling.
Give it a try—you will be amazed at the results.