2017: Four Automotive Trends
These four 2017 automotive trends are here to stay.  Automobile manufacturers introduce new technologies and concept cars at the major international auto shows in the U.S., Asia, and Europe. Some of each make it to production, others see further evolution and others die on the vine.
Autonomous Driving Technologies
Autonomous driving vehicles are here to stay even though regulatory issues and consumer acceptance present barriers still to overcome. Tesla and Uber both have self-driving vehicles on the road and both have been blamed for machine errors that may frighten the average driver. This technology presents the biggest shift in transportation since the migration from the horse to the automobile. Fully autonomous vehicles have the potential to spur significant societal change.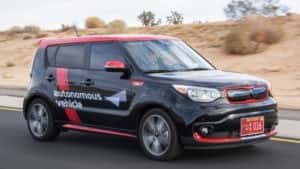 Priming the pump to acceptance are advanced driver assistance systems in newer vehicles that are improving safety such as rear cross alert systems, lane departure warning systems, emergency stop systems, blind spot detection and others.
Within the next ten years expect to see more self-driving vehicles, increased safety technologies and greater acceptance among the public.
Electric and Hybrid Vehicles
Automakers are increasingly designing and producing new electric and hybrid models even though sales fell by more than 25% in 2016. Automakers are betting that improvements in the distance that can be driven, increased availability of charging stations, future gas price increase and a more environmentally conscious public will force the evolution.
The SUV Standard
SUV sales have surged annually since the introduction of the crossovers and sub-compact models that are built on a car frame and offer improved driving and gas mileage. Large SUV sales had softened with rising gas prices a few years ago, but they are making a comeback with several automakers poised to introduce large SUV models. Americans obviously prefer the higher ride and increased space that SUVs offer and that seems unlikely to change.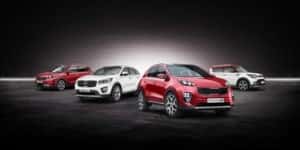 Connectivity
Technology is a major part of most people's daily lives, from cell phones and computers to intelligent personal systems. Increasingly, people want all of their technologies seamlessly integrated and the Cloud makes that feasible whether you want to stream music or activate a home-based security system. Android Auto and Apple Car Play have significantly improved the integration of car and phone. Consumers may enjoy greater connectivity but privacy issues and hacking pose real threats.