2017 Kia Country Highlights
These are our 2017  Kia Country highlights. It was a year marked by triumph for Kia and one that made us very proud to represent this brand each day. At the local level, our dealership is blessed with terrific customers and a dedicated staff. Our favorite highlights of the year are: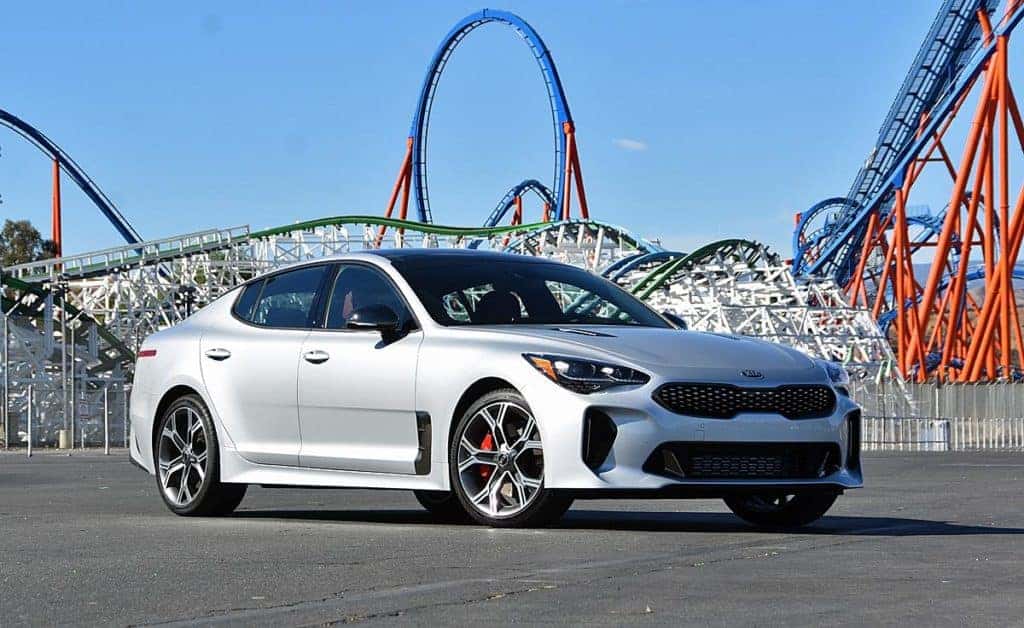 Kia's Super Bowl commercial, "Hero's Journey" took first place. It featured Melissa McCarthy, an eco-warrior on a mission to save the planet. Luckily, she drives the 2017 Kia Niro.
The Niro arrived in Charleston shortly thereafter and we sold the first one within an hour of its arrival. It was the quite the debut, earning J.D. Power's "Highest Ranked Small SUV in Initial Quality" and a KBB 10 Best Award. The Niro offers a new approach to what a hybrid crossover can be with an EPA estimated 50 MPG and a near 600-mile range.
We introduced the Owner's Edge, our exclusive $3000 value advantage that comes with every new Kia. Our customers loved it and we got to spend more time with them at our New Owner's Clinics, just one of the many benefits.
We again achieved Kia's advanced certification, KDEP, for the third year in a row and every year we were tested since 2012. Only 20% of Kia dealers nationwide meet the requirements which demand excellence.
Kia won a record number of J.D. Power Awards. Kia was the #1 brand in Initial Quality for the 2nd year in a row. In addition, five of our models won their segments.

Sorento, "Highest Ranked Midsize SUV in Initial Quality, 2 out of 3 Years in Row"
Soul, "Highest Ranked Multipurpose Vehicle, 3 Years in a Row"
Niro, "Highest Ranked Small SUV in Initial Quality"
Cadenza, "Highest Ranked Large Car in Initial Quality"
Forte, "Highest Ranked Compact Car in Initial Quality"

Hurricane Irma gave us a few days off and we thankfully returned to a lot full of undamaged cars.
We maintained our Title Sponsorship of the Charleston Firefighter Calendar for the 3rd Year in Row and held the 3rd Annual Bark & Boo. The calendar allows Charleston Animal Society to operate as a No Kill Shelter and treat the medical needs of injured, abandoned and abused animals. We're a bit pet-obsessed and are delighted to be associated with an organization that saves so many animals.

For three months in late summer and early fall, our customers peppered billboards throughout the Charleston area as part of our "Buy a Kia, Get a Billboard" They used it to promote businesses, solicit an organ donor to save a life, celebrate personal milestones and more. It was a lot of fun and a nice way to reward our customers who mean so much to us.
It wasn't hype, it wasn't a dream, the Kia Stinger arrived in all its Gran Turismo glory. The Stinger took Best in Show at SEMA, the industry's largest show and is a finalist for Car of the Year in both North America and Europe. Automotive writers and drivers are singing Stinger's praises. We were one of a select number of dealerships to receive them in 2017 and we couldn't be more excited about this car.
And, this weekend we are excited about the Grand Finale, the dealership's Olympiad. It's the biggest sale of the year with discounts up to $6500 off MSRP. It's hard work, but fun to help customers score great deals on a new car.