2021 Kia Protection Plans
Kia Country offers a variety of Kia Protection Plans powered by JM&A Group, leading finance, and insurance company with nearly 17 million contracts in force at over 3800 dealerships nationwide.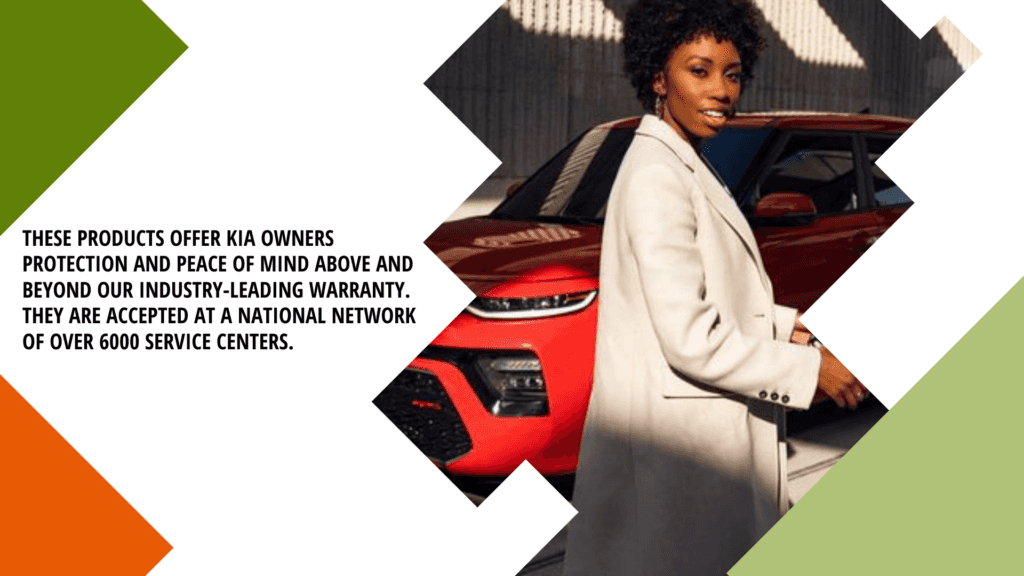 The cost of car ownership includes service and maintenance, as well as, unexpected expenses. Dings and dents, road hazards tire damage, and more result in inconvenience, expense and may lower the trade or resale value of your vehicle.
These products offer Kia owners protection and peace of mind above and beyond our industry-leading warranty.  They are accepted at a national network of over 6000 service centers.
Vehicle Protection Plan
Most major repairs are needed after the original factory warranty expires. You can purchase up to 120,000 miles of coverage. Five coverage levels are available with benefits such as rental car, towing, travel, and fluids coverage. Fully transferrable, these plans also improve resale value.
Car Care Service
Covers the cost of basic maintenance services at pre-determined mileage intervals including oil & filter change, brake cleaning, and adjustment and tire rotation.
Term Care Select
Specifically designed for Lease and Short-Term new vehicle owners. Covers a variety of mechanical breakdown and maintenance issues. Includes the Driver's OneCare, a program of Cross Country Motor Club which includes key fob replacement.
Total Loss Protection (GAP)
Kia's Total Loss Protection Plan is called the "gap". It's the difference between the Amount Owed on your Retail Installment Sales Contract/Lease Agreement and the Actual Cash Value of your vehicle at the time of loss. If your car is a total loss, this would cover any money owed above and beyond what your insurance company covers.
Road Hazard Tire & Wheel Protection Plans
Offered as both Standard and Deluxe, plans these provide for the repair or replacement of tires and/or wheels that are damaged by road hazards such as potholes, nail and glass.
Lease Vehicle Excess Wear & Tear Plan
Leasing a new car should be an easier alternative to car ownership. However, the small dents and dings and even worn tires are your responsibility at lease-end. This plan covers up to $7500 for assessments at lease termination including tires, dents, and dings, windshield and glass, lights, upholstery, paint, chrome, and more.
Dents & Dings
The answer to those annoying road chips and crowded parking lots. Protect your investment and your paint.
These short videos demonstrate the value of the different protection options available to you for your new or pre-owned Kia.  Contact Us, if you would like more information or to talk with one of our Finance Specialists.
Now through December 31, 2021 you can save $200 on any Kia Protection Plan when you purchase a new Kia.