2023 Kia Carnival MPV
The 2023 Kia Carnival is an innovative and versatile multi-purpose vehicle with an SUV-inspired design, best-in-class 290 horsepower, passenger, and cargo space, and a 3.5L V6 engine.  Carnival's bold multipurpose design with SUV styling and practical convenience features such as a slide flex seating system position well against three-row SUV/crossover models.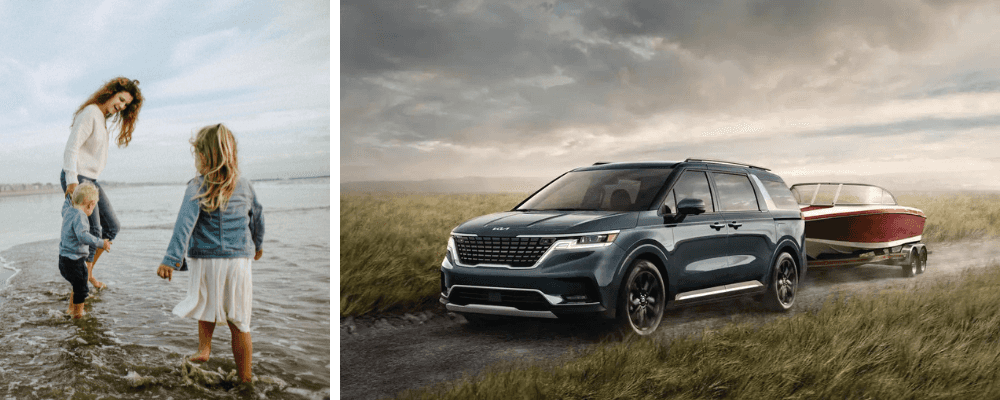 The Carnival is unreservedly a family vehicle. A range of Kia Drive Wise technologies, an IIHS Top Safety Rating, and Dual Rear Screen Entertainment Screens with media streaming capability make it a family favorite.  It's the perfect adventure companion with 3500 lbs. towing capacity and a complimentary year of Kia Connect Ultimate.
The 2023 Carnival is essentially a crossover with minor enhancements and five trim levels. With a base price of only $33,100, it is more than a compelling consideration among its competitors.
For these reasons, as well as overwhelming demand and a chip-driven shortage, the wait time for a Kia Carnival has been up to eight months. Certified Pre-owned Carnival prices have skyrocketed as a result. Kia Country is thrilled to announce that we are expecting 30 Carnivals within the next few weeks. We are contacting customers who have been unable to purchase a Carnival in the past year and expect these models to move quickly.
Kia Country of Charleston will offer the Carnival as a Special Lease Offer for only $499 a month. Prices will range from $35-60K+ depending on the trim level and options.
If you are interested, contact us and we will notify you when they arrive so you can come in for a test drive.