2023 Kia Niro EV
The all-new 2023 Kia Niro EV has been redesigned as a larger crossover. This isn't a re-do. The Niro has been completely redesigned from the ground up, while still keeping the taste of the original offering. The Niro EV has a 201 HP electric motor, and a 6-speed dual-clutch automatic transmission and boasts an estimated 253 miles range. Two-tone body panels, extensive use of recycled materials, and unique use of natural and vegan materials make for a striking design.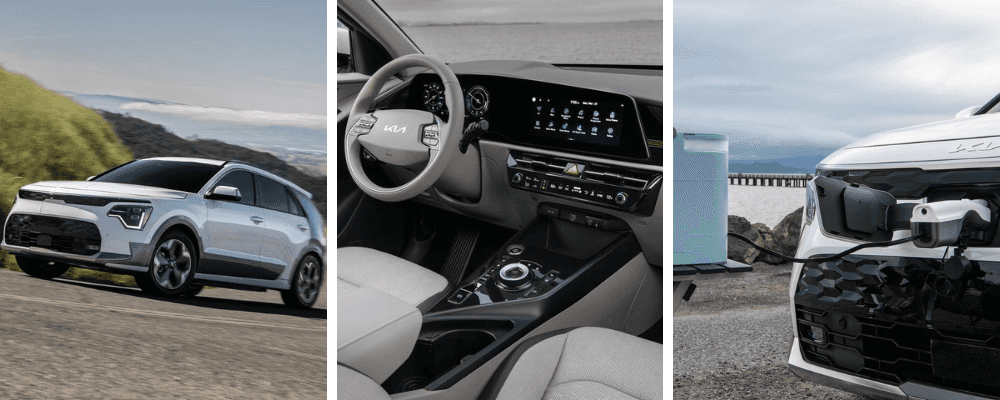 The Niro EV offers excellent value. The average price of a new EV vehicle is $66,000.  With a starting MSRP of just over $40K, the Niro is worth a serious look. In addition, the 10-year/100,000K mile Kia limited powertrain warranty is a real plus for buying relatively new technology. The coverage includes the powertrain and the battery. Kia Drive Wise safety technologies come standard. Electric vehicles also have lower maintenance costs.
Environmentally friendly, zero-emissions, and true value. The 2023 Kia Niro EV is fun and cost-effective. Making the move to an electric vehicle never looked so good. Further, if an EV is not in your wheelhouse, the 2023 Niro comes in 2 other versions: a hybrid version, offering 53 MPGe and a range of 588 miles; a plug-in hybrid, which has both a chargeable battery and gasoline motor.
Call us to learn more or Schedule a Test Drive.