4 Books to Inspire Your Next Road Trip
Here are four books guaranteed to inspire your next road trip and quite possibly much more. There are plenty of newspapers, magazines, bookstores, and libraries that create recommended summer reading lists. But for us, there's nothing like a good drive.
On the Road, by Jack KerouacA classic, published in 1957 chronicles the travels of Sal Paradise (Kerouac) and his friend, Dean Moriarity (Neal Cassady) as they travel across the U.S. The travelogue depicts the Beat generation as the friends search for self-knowledge and experiences. Set against a backdrop of jazz and poetry, the books has continually to inspire new readers.
Travels with Charley in Search of America, by John Steinbeck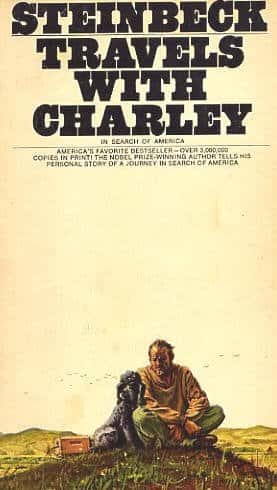 John Steinbeck is undeniably one of America's most important authors as winner of both the Pulitzer Prize and the Nobel Prize for Literature, and author of 27 books.  Steinbeck took to the road with his French poodle Charley to see the America he wrote about. Steinbeck reflects upon the both the American landscape and the American character through the places he visits and the people he and Charley meet.
American Nomads: Travels with Lost Conquistadors, Mountain Men, Cowboys, Indians, Hoboes, Truckers, and Bullriders, by Richard Grant
Richard Grant spent 15 years traveling through the U.S. to experience and chronicle the wandering life. He never spends more than three weeks in one place and shares the stories of America's nomads:  cowboys, RV campers, rodeo performers, truckers, Native American warriors and explorers. Spanning centuries, this book captures the allure of freedom.
Zen and the Art of Motorcycle Maintenance, by Robert Pirsig
Considered one of the most influential books of the 20th century, Zen and the Art of Motorcycle Maintenance is the story of a father and son's 17-day motorcycle journey across the American Northwest. It is a philosophical and personal journey on the meaning and concepts of quality, rationality and romanticism.
Let us know your favorite summer reads and be sure to post photos of your summer road trips and #KiaDrives on our Facebook page.
.