5-Star Customer Service Reviews
Kia Country's Service and Parts Department is highly regarded among Kia dealerships and our customers. They are committed to Kia's guiding principle of "Service Centered Around You" and work diligently to provide exceptional customer service each day. From routine maintenance to repairs, for new and long-term and even walk-in customers, our team gets the job done and deserves their 5-star reputation. In addition to service and maintenance, we have a large Parts department which stocks Genuine OEM Kia/Hyundai parts. Beyond that, our Service and Parts staff go above and beyond to host clinics such as our New Owner's Clinic, Women's Car Care Clinic and bi-annual Car Care Month celebrations.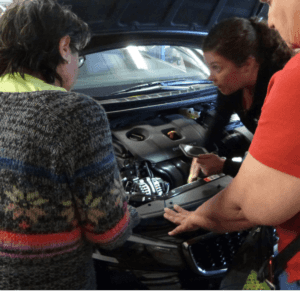 You can find our Service Reviews on Dealerrater.com, Google+ and Facebook. Here are some of our favorites.
Google+
5-star
Good old-fashioned Southern integrity. I pulled in off 17 with what I thought was battery problems. They slid me right in and diagnosed my battery and system and I was good to go. I made it to work and know what's up now. I offered to pay for their work but they would not take my money. You don't know pulling in off the highway to a dealership what you will get but now I have full confidence in Kia Country of Charleston.—Robert Dean
Facebook
5- star
Recently found out there was a recall on my 2011 Sorento, made an appointment and took my car in. They were on time with taking my car in the shop to start the repairs. While it was in I had expressed another concern that I was having, I would have to say I was extremely pleased that the service advisor went above and beyond and did some digging and found out that the other issue I was having was covered under an extended warranty and was able to fix that too at no cost to me!! Needless to say I was a happy camper!! Not only did they fix the recalls but also fixed the additional problem all with in the two hours I was told it would take to do the original work. Thank you, Kia Country for going above and beyond to make my experience with your service department a great one. And that folks is why I drive from Summerville to have my service done at Kia Country!! You guys rock!– Maria Godbout
DealerRater.com
5-star
Mitch Jones went above and beyond the call of duty taking care of my repair on my 2012 Kia Optima. His service department has always taken care of my needs in a timely and professional manner. Mitch is by far the best service manager I've ever dealt with and I always know that he will do ALL he can to take care of his customers.—Ethomas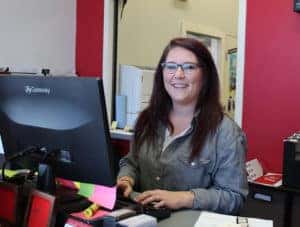 We sincerely appreciate it when customers take the time to post reviews. We answer every single one whether it is to say thank you or resolve a problem.
Happy customers are the key to our business success.