All That Jazz
Get ready for "All That Jazz", all month long. Jazz Appreciation Month (JAM) was established in 2001 by the National Museum of History and is celebrated every April. The goal is to recognize history of jazz encourage people to learn about it and listen to it. This year, JAM celebrates the contributions of women in jazz.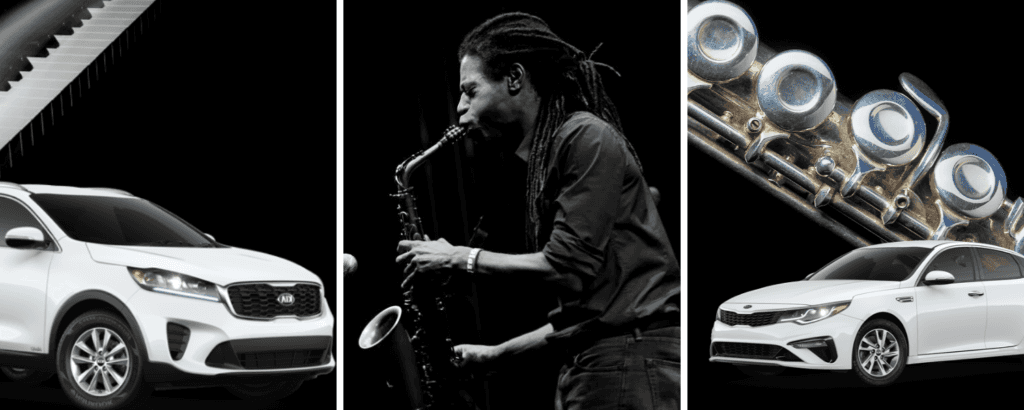 Charleston has a rich jazz history dating back to the Mid-19th century. Slavery in general, and the Gullah community, in particular, heavily influenced the evolution of jazz. Charleston inspired dance crazes such as the "Charleston Rag", "Ballin the Jack", and "The Charleston".
In a sad twist of irony, two jazz legends Ellis Marsalis, Jr and Wallace Roney, jazz legends died yesterday.  On a more positive note, according to the Charleston City Paper, the Charleston Jazz Orchestra is putting entire concerts online.
Kia Country will be celebrating jazz throughout the month on our website, social media channels, in our sales and service promotions and more.  Kia Motors has long supported and sponsored music. To date some of its more notable efforts include:
Kia's interest in music is more than superficial, and you can see that in the sound systems offered it its vehicles. Kia integrates optional premium sound systems like Bose and Harman Kardon and Bose is standard in the Seltos. Telluride and Stinger that are equipped with the Harman Kardon Sound System get the Quantum Logic Surround Sound offering a multi-dimensional experience.  In addition, Clarify, available in luxury models, is a music restoration technology that provides true sound from compressed audio files.
In our current environment, things are changing daily and not always for the better. We think celebrating jazz each day this month may be just the antidote we need.