April is Car Care Month
It's April and that means it's Car Care Month. This will be the 4th year that we have celebrated. This year we have a record number of special offers to help you save money. We are offering some deals on not so routine maintenance items such as a fuel system service which will maximize engine performance and improve fuel efficiency. We have also discounted all-weather mats, our #1 recommended accessory by 15%. It's the best thing you can do to protect your vehicle from dirt, wear and tear.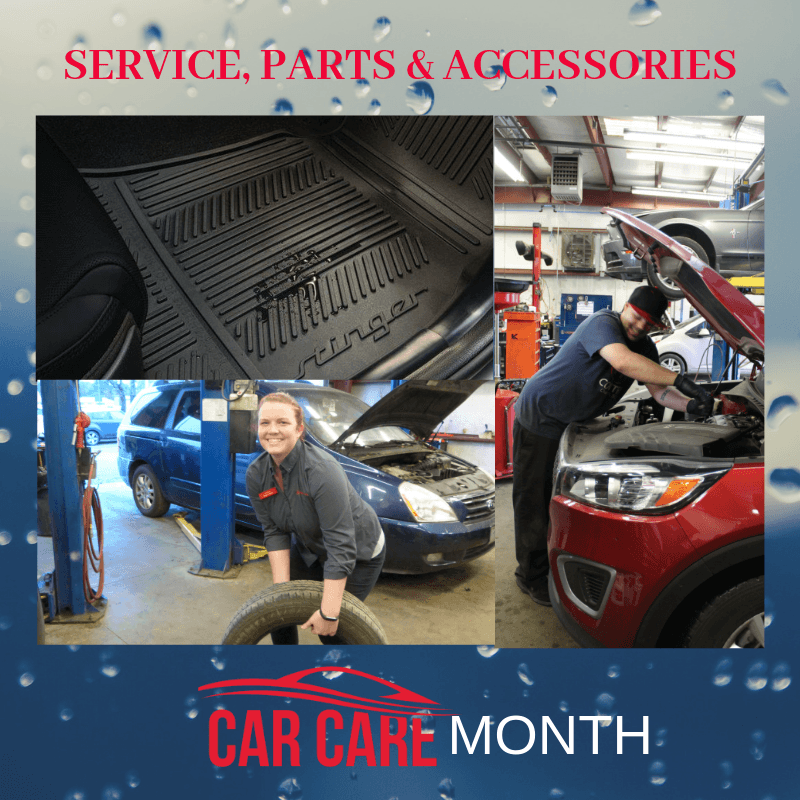 Every customer that schedules a service appointment during the month of April will be automatically entered to win a $150 gift certificate. Be sure to open emails from our Service & Part department for additional gifts and surprises.
Our New Owners Clinic will be held on Saturday, April 13th at 10 am. If you purchase a new Kia anytime after September 1, you do not want to miss this. Please join us for refreshments, information, hands-on learning and fabulous door prizes.
Car Care Month is a chance for us to celebrate the work we do and share our knowledge and enthusiasm with our customers. You can expect weekly blogs, new video content and more. Follow us on Facebook for updates and links to all that is happening.