Automotive Technician Shortage Threatens
The automotive industry faces a shortage of automotive technicians that threatens the financial viability of dealerships, franchises and independent shops. The U.S. Bureau of Labor Statistics estimates that there are 750,00 automotive technicians and mechanics. Further, the Bureau estimates demand for a 6% growth rate by 2026 or nearly 50,000 additional techs.
New vehicle dealerships employ nearly half of all technicians. Vehicle manufacturers offer certification and training programs. Technicians must master mechanics, electronics, and automotive technology.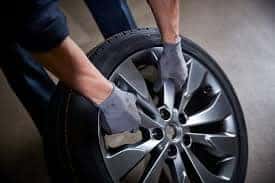 There are several reasons:
Pay plans are variable
Technicians must invest thousands of dollars into work tools
Work hours may involve nights, weekends and holidays
Nearly 60% of technicians will retire within the next 5 years
Technology developments in car manufacturing requires more advanced skills
Blue collar and manual labor jobs are not as highly valued as they once were and a higher percentage of people attend college than ever before.
There are companies that are addressing the shortage by offering scholarships, tuition reimbursement and apprenticeship programs and are actively partnering with technical schools and community colleges.
While the shortage presents challenges for the industry it is an opportunity for technicians. Those with experience and advanced certifications can land six-figure positions in state-of-the-art work environments.
Mitch Jones, Service & Parts Director said, "The shortages mean longer appointment wait times for our customers and more vehicle down time."
Ultimately, dealerships will need to reconsider compensation models, benefits, and other factors to recruit and retain the best talent.
Jones said, "It's a great career to consider; as shortage continue to worsen experienced technicians will be able to negotiate even better employment terms."
We're hiring. Check out our Service & Parts positions.