Autumn Abloom in Charleston
Crisp days and vivid color are not characteristic of fall in Charleston, but autumn is abloom with many ways to enjoy the season . Look for perfect beach days, cooler evenings, seasonal foods, flavors and crafts at area farmer's markets and lots of football. And there are more festivals and events than you can possibly attend. Take a #KiaDrive and enjoy our favorite fall festivals and events.
 29th Sea and Sand Street Festival, Folly Beach  
September 20-22
The three-day festival supports Folly Beach projects and charities and includes the Miss Sea & Sand Festival Pageant, a street festival, live music and sand castle and volleyball contests.
8th Annual Sweet Tea Festival
September 21
Head to the birthplace of sweet tea, Summerville, and enjoy antiques, collectibles, live music, food trucks and more tea-themed food and gifts than you can imagine. Top it off with the Best Tea in Summerville Contest and the Sweet Tea Pageant for ladies and gentleman aged 5 through 18.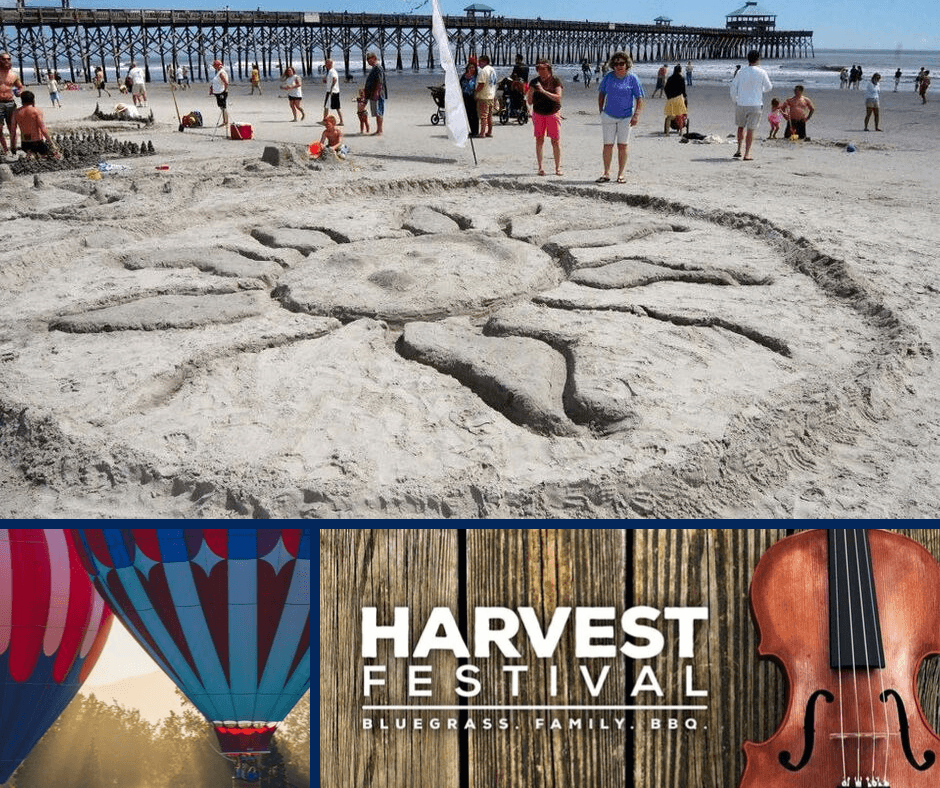 36th Annual MOJA Arts Festival
September 26-October 6     
An annual celebration of African-American and Caribbean arts, MOJA is sponsored by the City of Charleston's Office of Cultural Affairs, and highlights African American and Caribbean contributions to western and world culture via dance, music, poetry, storytelling, crafts and food. MOJA also conducts educational outreach & workshops to public schools and senior citizen homes.
The Fall Tours: Homes, History and Architecture
October 3-November 2
For the 43rd year, The Preservation Society of Charleston makes it possible to visit some of beautiful historic homes, gardens and churches and join morning history "walks and talks".
Charleston Fall Wine Festival
October 12
This first-time event will be held at the Harbor Cruise terminal and feature more than 50 wines, beer, live music and a DJ.
Latin American Festival
October 13       
Charleston County Parks will celebrate Latin & Caribbean dance, food and culture at Wannamaker Park.
Charleston's Hot Air Balloon Festival & Victory Cup Polo Match
 November 15-16
Balloons. Polo. Fashion & Food attract thousands to this annual festival. The Victory Cup is known as "America's Polo Match" and is one of the largest equestrian events in the country. Held at Mullet Hall, Johns Island County Park this festival is colorful, fun and offers something different.
Harvest Festival
November 2                                                                  
The tagline is "Bluegrass. Family. BBQ"—how can you go wrong? Head over to John's Island County Park for five blue grass bands, hayrides, pumpkin decorating, an archery target shooting showdown, food and crafts.
Scottish Games & Highland Gathering
November 2     
The Scottish Society of Charleston presents this event for the 48th year. Held at Boone Hall Plantation in Mount Pleasant, this gathering of Scottish family clans offers 25 bagpipe bands, Highland Dancing, Scottish Country Dance & Fiddling, Celtic Rock, and a Border Collie demo.