Best Bets for Getting a Great Year-End Deal
It's the most wonderful time of the year—especially if you are looking for a new car. Manufacturers need to clear model year inventory. Dealerships need to sell as much inventory as possible to make annual sales goals. Sales people are looking for year-end bonuses.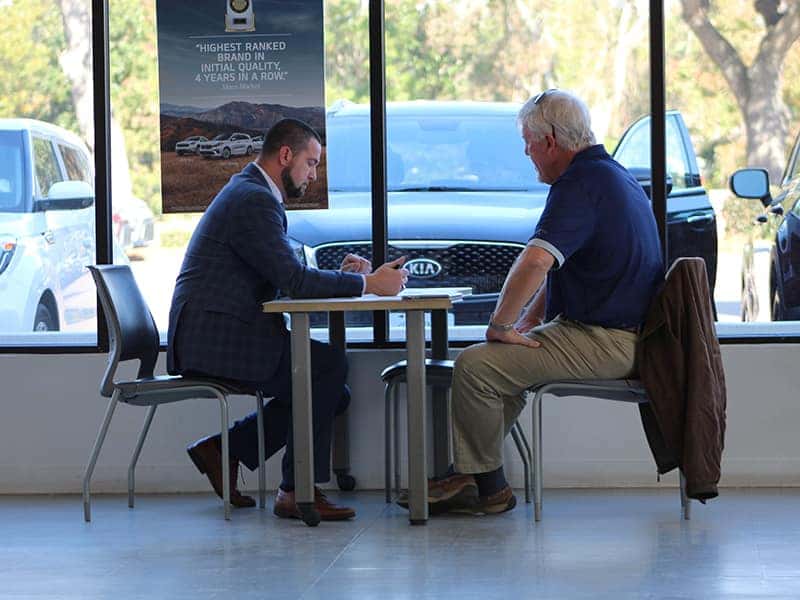 What does this mean for you? It means savings. Huge savings. You will likely see many automobile ads over the next six weeks. How do you sort through the noise and find the best deal? We asked our Sales Managers for their best tips.
Do your homework. Most dealer websites have a great deal of information, as well as, third-party sites like Edmunds and KelleyBlueBook.. On Kia Country's website you can use our Online Shopper tool to customize your monthly payment, compare and save real-time bank offers and get a Trade-In estimate. Our Internet Sales team will be happy to answer any questions you may have, help you with credit applications and trade-in values, and arrange a dealership visit and test drive.
Make an appointment instead of dropping in at the dealerships. The dealer can be more prepared and you will not waste time unnecessarily.
"Year-end sales events will give you a "perfect storm" of savings."—Edmunds.com
Consider leasing. Automobile manufacturers offer big lease incentives on new cars. Look for lease strong incentives on both previous and model years. whether they are previous model years or current model years, manufacturers strongly incentivize them both. Lease deals are totally customizable. If you do not see the terms you want, ask. Managers can adjust down payments and other terms to help you get the monthly payment you need.
Take advantage of Black Friday and holiday sales and year-end deals for the biggest discounts. Be certain you are getting all possible incentives and discounts from both the manufacturer and the dealer.
"Dealers generally do their best wheeling and dealing at the end of the calendar year"– Kelley Blue Book
Be flexible, especially if you are looking at previous model year inventory. These vehicles are in limited supply. Dealers offer deep discounts to clear their lots. If you can be flexible on interior and exterior colors and options you will likely benefit.
Be ready to pull the trigger. Inventory is limited and vehicles sell quickly now through New Year's Day. Nothing is more frustrating than finding a vehicle that works for you and coming back to see that the car has been sold to someone else.
"Dealers and manufacturers have one thing in mind: their annual sales goals."– U.S. News & World Report: Best Cars
Be prepared to put a down payment on your vehicle purchase. At minimum, be prepared to pay cash for title, tax and tags. Most lenders recommend a down payment of 20% for the best terms, but will work with what you have if you have decent credit.
Follow us on Facebook, subscribe to our email list and visit us at CharlestonKia.com to track sales and inventory. We are looking to sell as many vehicles as possible between now and the end of the year and that is great news for you.