Biggest Sale of the Decade
It's Kia Country's Final Sale of the Year and the Biggest Sale of the Decade.  Today through January 2nd, you can take advantage of our New Year's Extravaganza Sale. Every new & Certified Pre-owned Kia, as well as, used SUVs, trucks & cars has been marked down. Kia Country has set new sales records this year and we have set big goals to close the year.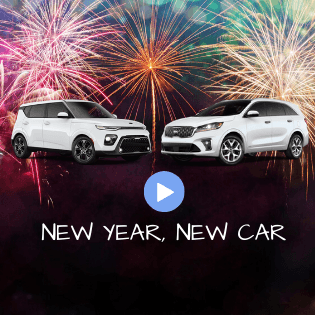 No dealer offers more:
Savings up to $10,000 off MSRP on any new Kia
0% APR for 66 Months
New Kia vehicles from $14,999
Monthly payments from $157 a month
Bonus Cash up to $2000–Look for the Sticker! on 75 new Kia SUVs and cars.
Special Offers–Final Model Clearance Markdowns
And with every new Kia, we give you the Owner's Edge. Available exclusively at Kia Country, & valued at $3000, these benefits are designed to reduce your cost of ownership. Combined with Kia's industry leading 10 year/100,000-mile warranty, our award-winning cars and competitive prices you can buy with confidence.
Holiday Hours: Sunday 12/29 Noon-5PM, New Year's Eve 9AM-5PM, New Year's Day Noon-5PM