Can't Live Without Kia Accessories
Kia Motors manufactures thousands, but these are our picks for can't live without accessories. Most are model specific, others will appeal to anyone who drives a Kia. Most are model specific, others will appeal to anyone who drives a Kia. Kia accessories fall into three basic categories.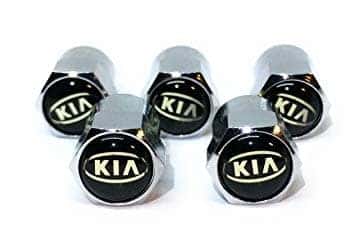 Kia Accessories that Protect Your Car
Every time you drive, you subject your car to environmental damage, weather impacts, and road hazards large and small. These accessories will help to protect your vehicle and resale value and we highly recommend these as well worth the cost.
All-Weather Floor Mats $79-$99–interior carpet can become damaged or stained easily, but all-weather mats protect your carpet. They also make it easy to clean as you can simply remove, scrub and rinse.
Hood Deflector $129-$169– a hood defector keeps your car looking new and saves you from costly paint repairs. Bugs, pebbles and other debris can chip or damage your paint.
Bumper Applique $149-$219—a clear protective coating that protects your car's paint from bugs and road debris.
Splash Guards $69-$99—splash guards reduce the damage and dirt caused by driving through puddles
Wheel Locks $55–$60—protect your tires and wheels from theft
Touch-up Paint Pen $14.95– every car owner should have a paint pen. Kia makes these to match every exterior paint color we manufacture. They provide a quick and easy fix for dings.
Practical Kia Accessories
There are many optional accessories that offer an added measure of convenience, safety or make your vehicle more well-suited to your lifestyle.
Roof Racks $277-$323–roof racks are a great way to free up cabin space and transport sports gear such as kayaks, surfboards and more.
Bike Racks $160 indispensable if you like to ride beyond your neighborhood
Trailer Hitch $320-650—a necessity for towing or adding some types of gear racks
Cargo Covers $110-200—add a measure of privacy and security
Cargo Nets $50-60—keep your personal belongings organized and stationery
Roadside Emergency Kit $66–be prepared for an emergency with this 38-piece roadside assistance kit.
First Aid Kit—$51–handle mishaps and minor accidents easily with our first aid kit. The tailored zippered case contains band-aids, antiseptic cream and more
Emergency Tool $30–if you live in the Charleston area, you know flooding. Being able to extract yourself from the seat belt and escape through the window can mean the difference between life and death. This emergency tool also includes a power flashlight.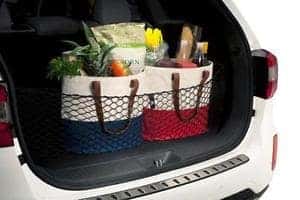 Kia Gear
Finally, Kia produces an extensive line of apparel and accessories that allow you to show your Kia pride. Own It. Wear It. Use It.  Learn more:
Please search our accessories catalog or call our Parts Department at 843-573-9855 if you have any questions or need help finding accessories that are available for your vehicle.