Car Care Month: Our Greatest Hits
In October, we celebrate Car Care Month. Take advantage of Service & Parts Specials, including DIY deals. Whether you bring your car to us for maintenance and service or you do it yourself, we want you to save money and keep your vehicle operating at peak performance.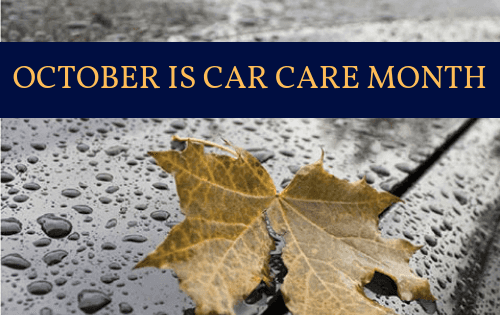 In addition to money-saving specials, we will be revisiting some of our "Greatest Hits" from our blog, videos and events and sharing behind the curtain scenes. Why? Because, the basics matter. You do not need to be an expert, but there are a few important things we believe every vehicle owner should know and do. More importantly, we believe that adhering to these service basics will serve you, your vehicle and your wallet well.
Follow us on Facebook, Twitter and Instagram all month for all things related to Car Care Month. Be sure to watch for additional news, savings and information via email. To celebrate, we will also be giving one of our customers a $100 Service & Parts Gift Certificate.
During Car Care Month and throughout the year, if you have questions please contact our Service team.