Car Wiper Blades a Common Casualty of Snow and Ice
We hope that everyone survived the snow and ice safely.  Car wiper blades are a common casualty of snow and ice. Freezing ice can cause the rubber strip on the blade to crack and separate. We encourage everyone to check their wiper blades. Safety and visibility are the most important reasons, but damaged blades can also scratch your windshield beyond repair.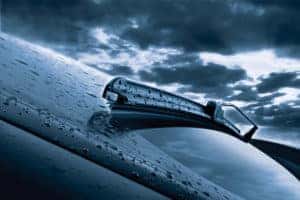 Check your wiper blades by running two fingers down the rubber strip to feel for cracks or tears. You should also check both ends of the strip to see if it is pulling away from the blade. If either of these is present, you definitely need to get your wiper blades replaced. If you are driving and your wipers are squeaking across the windshield that is also a sign that your blades need to be replaced.
Check your wiper blades or stop in and we would be happy to check them for you.