Buying a Car for College Students
At this time of year, we typically see an upswing in customers looking for cars for college students.  Whether you are fortunate enough to have parents buying the car or are buying it yourself, there are a few common considerations that will help you make a good purchasing decision.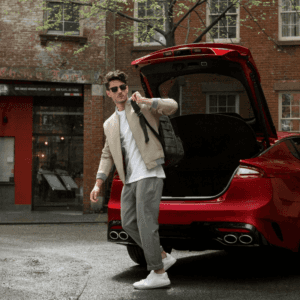 Most students want a car that is not only economical but also stylish and fun. If parents are buying or involved in the decision, safety often becomes the top priority.
The first decision is whether to buy a new or used car. Many students believe that a used car saves them money, but that is not always true. Even though the purchase price may be lower, the interest rate may be higher and you may face expensive repairs. A used car can make a good choice if you follow a few simple guidelines. Buy from an established dealer with a good reputation. Get the vehicle's CARFAX report and look at its service and accident history.
A good option for a used car is Certified Pre-owned (CPO). Each manufacturer has its own unique program but you can expect a rigorous inspection and a warranty at a minimum. According to Autotrader and Intellichoice, Kia offers one of the best CPO programs in the industry.
On the other hand, a new car may make the most sense. At this time of year, dealers are working to clear their lots of model year inventory. You are likely to find substantial discounts, as well as other incentives being offered. That combined with better financing options and a full warranty may offer greater savings in the long run.
You will also want to consider ongoing operational costs such as gas, maintenance, and insurance. There is a great deal of published information that will allow you to estimate gas and maintenance costs and you can call an insurance company for an estimate on any make and model.
Kia Country loves working with college students to help them make the right decision for them. Very often, college students are first-time car buyers which can be both exciting and nerve-wracking. We are happy to help navigate the questions and decision points to be considered.
We are also delighted that three Kia models, RIO, Soul and Forte routinely end up on "best" cars for college students lists based on economy, safety and style.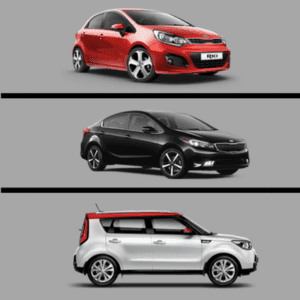 U.S. News & World Report says, "Beyond a cool and quirky vibe, the Kia Soul delivers a mix of attributes that will please parents and their progeny. The Kia Soul has high safety and predicted reliability ratings, satisfying cargo space, and attractive tech options for the academic set. We are currently offering Souls from $14,998 or $99 a month which is very student budget friendly.
Moneycrashers.com also named the Kia Soul to its list of "10 Best Affordable Cars for College Students" together with the Kia Rio and Kia Forte. All three models offer a low starting MSRP, good mileage estimates, and superior safety ratings.
Buying a car is a big decision. Please contact us and we will be pleased to help you navigate vehicle selection, research, financing and more.