Cool Car Air Conditioning
There's nothing better than a cool car with air conditioning in good working order on a hot Charleston day. The Lowcountry summer heat is here. The optimal performance of your vehicle's air conditioner is essential. We recommend checking the system every two to three years and having a air conditioning tune-up performed.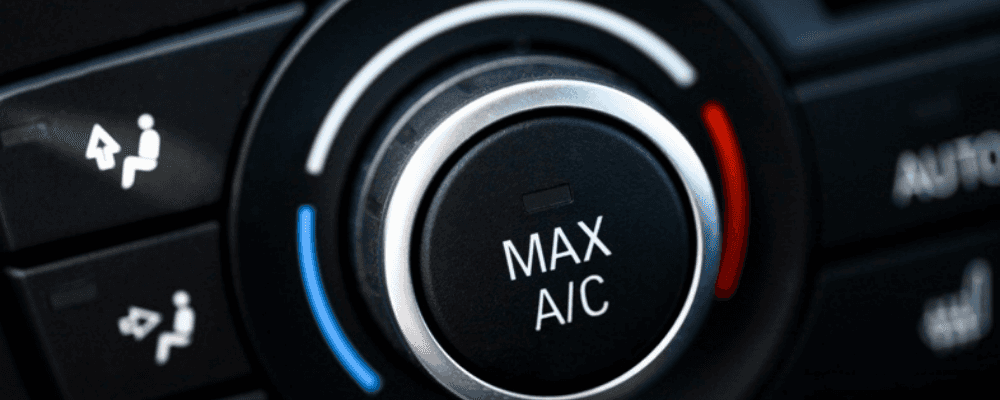 Over time, the air conditioning unit creates moisture. When first turning on the air conditioning you may notice an unpleasant odor. This odor is a cause of condensation build-up on the evaporator core which leads to fungi growth and cabin odor. Temperatures may reach as high as 160 degrees in a parked vehicle. With these high temperatures, many of us turn the air conditioning to full blast as soon as we get in. While it feels good, it is one of the worst things you can do to your air conditioning system because it causes more condensation to build. First turn off recirculate, to let the system pull in cooler fresh air from outside the car. Once the air starts feeling cool, it will be ready for recirculating to be turned back on. This will help dry up the condensation. Without doing this the air conditioning will be trying to cool the much hotter air inside the cabin. After a few minutes, it will be ready to turn up to maximum.
Outside temperatures impact the temperature of your air conditioning. Our technicians take a temperature reading and make calculations to see if your system is cooling within the acceptable range. The system has a high and a low-pressure reading that also needs to be checked. This is a good way to guard against an unexpected system failure and make sure it is meeting the proper specifications. If they are not within the manufacturer's specifications, you may have a system leak or you may need a Freon recharge.
Air Conditioning Tune-up
The air conditioning tune-up includes:
Cleaning of the evaporator core
Cleaning debris from the cowl panel
Inspecting the cabin air filter
Temperature and pressure check
Freon reading
This service will help your system cool more efficiently and perform to its full potential. No one wants to get caught in a Charleston summer without air conditioning. Be certain your vehicle's air conditioning is road tested and summer-ready.
If you have any questions, please contact our Service Department or complete the form below.
Kia Country serves the Greater Charleston, SC region. If you live outside this area, please contact Kia or your local Kia dealer.