Day Tripping on a Dime
Day tripping on a dime. Just when you're ready to travel again, inflation, gas prices, and air travel problems hit hard. Here are Kia Country's favorite picks for nearby summer adventure attractions. No overnight accommodations are required, less than a tank of gas, and free or low-cost activities offer budget-friendly fun in the Lowcountry.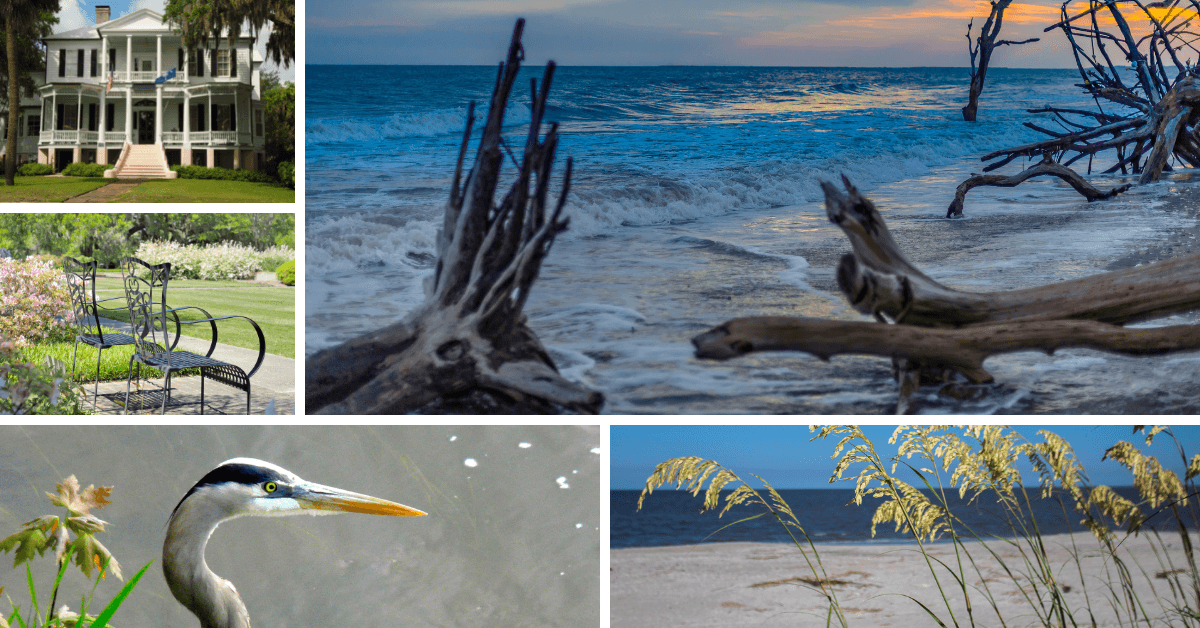 Beaufort
Only 70 miles from Charleston, Beaufort "The Most Romantic City" in South Carolina offers more than enough to fill a day. Walk through the 12-block Historic District. Many of the antebellum mansions are on the National Register of Historic Places. Walk or bike the Spanish Moss Trail Take a self-guided tour of Marine Corps Recruit Depot on Parris Island, where Marines have been trained for over 100 years. Hike out to the Parris Island Lighthouse, the oldest structure on the Island and the first rear light to be built.
Brookgreen Gardens
Only 17 miles north of Charleston, you will find the 9000+ acre Brookgreen Gardens, considered one of the top ten gardens in the U.S.  The garden offers art, history, wildlife, and more than 500 sculptures. You can walk through in about two hours or easily spend a day.
Cape Romain National Wildlife Refuge
Accessible only by boat, the Cape Roman National Wildlife Refuge refuge extends 22 miles along the SC coast. Barrier islands, salt marshes, and waterways are home to nearly 300 bird species and a vast array of wildlife. Coastal Expeditions offers scheduled trips to Bulls Island as well as other tours. Visit the refuge's Sewee Visitor and Environmental Education Center in Awendaw, only 29 miles from Charleston.
Congaree National Park
Another great day trip, Congaree National Park boasts the largest tract of bottomland hardwood forest in the U.S. Located in Hopkins, S.C., the forest features 25 miles of hiking trails, marked canoe trails, and 2.5 miles of boardwalk, and amazing biodiversity.
Edisto Island
Located just 45 miles from Charleston, Edisto Island is the perfect place for a laid-back day. Edisto Beach and Edisto State Park are well worth a visit, but the highlight is unquestionably Botany Bay Plantation Heritage Preserve. The 4,600 preserve boasts coastal wetlands, hardwood forests, agricultural fields, and a barrier island with three miles of beachfront. Many wildlife species call the preserve home. There is a 6.5-mile self-guided tour. Walk out to Boneyard Beach and experience SC as the first settlers did.
Elloree
Located 72 miles from Charleston in Orangeburg Country, Elloree is a charming town. Located on Lake Marion, the historic district includes art galleries, boutiques, restaurants, and antiques. Nearby Santee State Park, also on Lake Marion offers hiking, biking, fishing, and camping.
Huntington Beach State Park
Located in Murrell's Inlet, Huntington Beach State Park park sits on the SC coast. Explore the beach, wetlands, and diverse wildlife. There are several nature trails and Atalaya, a 1930's Moorish castle that once belonged to the former owners of the land. Afterward, stroll the Marsh Walk in Murrell's Inlet.
Wadmalaw Island
Only 18 miles from Charleston, Wadmalaw Island is only 10 miles long and sparsely populated but offers natural beauty and two unique area attractions. The Charleston Tea Garden is the only working tea plantation in the U.S.  A trolley tour takes you through acres of tea bushes, there is an educational tour of the tea factory and a wonderful tea garden with delicious tasting samples. Deep Water Vineyard grows muscadine grapes, a native U.S. grape, and produces various labels of wine. A self-guided tour and wine tasting make for a fun visit.
This list is by no means comprehensive. South Carolina has no shortage of natural beauty and places worth visiting. Hop in the car and make day tripping part of your SC summer.