Dead Key Fob? Know How to Start Your Car
Dead key fobs happen and when it happens to you, you need to know how to start your car. If your car was built after 2014, it has a Smart Key, you probably keep it in your purse or pocket and never touch it. If your Kia was built between 2011-2013, you also have a key fob, but it requires you to manually press a button. Now, imagine your surprise when you walk up to your car and it does not unlock or you push the start button and it doesn't start. The obvious solution is to change the battery, but you may not have a spare available.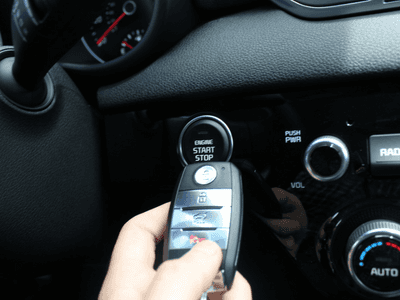 As with any electronic device, issues may arise. Fobs rarely go bad, but fob batteries do. On average expect to replace them about every two years. If your push button start is not working, you may have a dead battery. Push the start button and hold it for a few seconds with your fob to start. Earlier models may have a bypass slot in either the console or glove box. Insert the key until you hear a beeping noise. Batteries cost $12.28 tax and installation are included. You may also change your own fob battery by removing the key and using it to separate the two fob panels.
You can find the information on how to start your Kia vehicle in your Owner's Manual and we would be happy to show you in person. Don't wait until the battery is dead before learning this.
Kia Country serves the Greater Charleston, SC area. If you live outside this region please contact your local Kia dealer or Kia Motors America.