Essential Skills of a Successful Service Consultant
Most jobs at a dealership are skill specific, but there are numerous essentials skills required to be a successful service consultant. Consultants are the pivot point among customers, service technicians and parts specialists.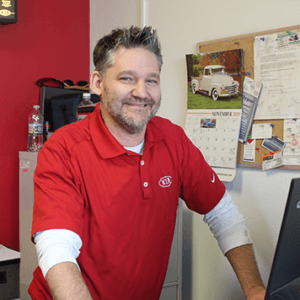 Communication
Communication is the most important skill required. Consultants are front line "detectives". Asking the right questions elicits better answers. Customers sometimes have a difficult time articulating the problem with their vehicle. Pinpointing issues and sharing that information with the service technicians can help with diagnostics and quicker repairs. Communicating effectively both in person and on the phone is required.
Automotive Knowledge
Service consultants must have a strong foundation of basic automotive knowledge and a desire to keep learning. Kia vehicles are continually evolving and become more technologically sophisticated each year. Service consultants must take Kia mandated continuing education courses throughout the year and pass assessment tests at the completion of the course. This knowledge enables them to communicate effectively with team members and customers.
People Skills
Service consultants must be able to adapt to many different types of personalities and temperaments.  Consultants must be able to answer questions effectively, diffuse difficult situations and interact effectively with other team members, sometimes under difficult and stressful conditions.
Core Skills
Attention to detail is critically important. Consultants must have good math skills and be able to prepare an accurate quote.
Do you think you have what it takes? Visit our Career page to learn more about working in the automotive industry.