EV9 to Feature Sustainable Coatings
Kia Motors partner AkzoNobel, a leading producer of coatings and sustainable paints, is supplying a unique addition to the upcoming EV9 electric SUV. A bio-based paint supplied by the company is being used on the interior of the EV9. This will be the first time that Kia has utilized a bio-based coating within a vehicle.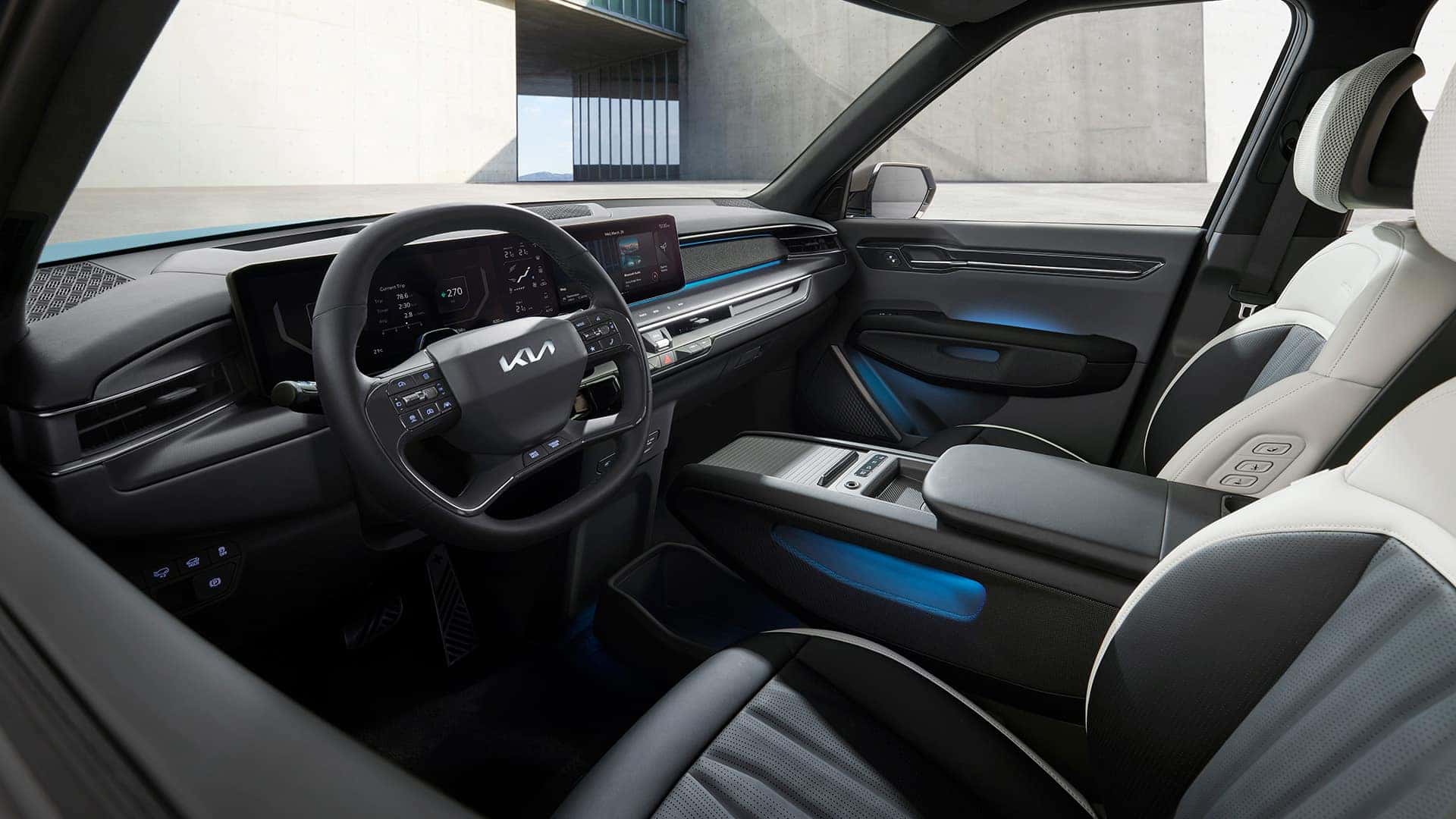 Two kinds of bio-rosin (a solid resin) make up the product, which consists of rapeseed and pine rosin. This coating can be found on the EV9's interior door switch panels, with the rest of the vehicle's design utilizing various other coatings supplied by AkzoNobel.
"Both companies have a long history of developing more sustainable products and we're proud to have played a role in helping KIA Motors achieve a notable production landmark," says Patrick Bourguignon, Director of AkzoNobel's Automotive and Specialty Coatings business.
As well as obtaining 100% color master approval, the bio-based paint being used on the EV9 also meets all of KIA Motors' requirements for both chemical and physical resistance (against sunscreen, air freshener, heat, and scratches, for example).
"KIA Motors had a very specific coating requirement for the EV9 and the performance of our bio-based product met all their needs," continues Bourguignon. "It's the latest example of how we as a business continue to develop advanced coatings technology that minimizes environmental impact, without compromising on quality."
AkzoNobel has been a proud partner of KIA Motors for ten years, and while this new agreement is currently limited to EV9 models produced in South Korea, it's expected to be extended to several of the vehicle manufacturer's upcoming EV models.
If you're looking to get your hands on an EV9 when they arrive soon, Kia Country of Charleston is now taking reservations for the vehicle with a $750 reservation fee. Learn more about the EV9 and how you can reserve yours here.