The Evolution of Car Keys
The evolution of car keys is somewhat remarkable. The days of a good old simple metal car key that locked and unlocked your car and started the engine are basically gone. Kia engineers work on key technology just like any other vehicle component.  In 2004, Kia became the first automotive manufacturer to introduce the smart key which is considered a symbol of sophistication. The push-button start is standard on higher trim levels and adds a keyless entry adds a measure of convenience.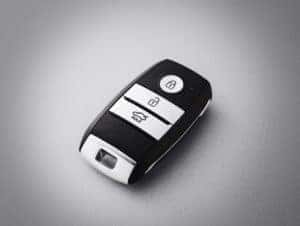 K900 and Cadenza
The car keys for Kia's luxury sedans are thin cards that can be carried in driver's wallets. The simplistic design allows keyless entry and ignition start.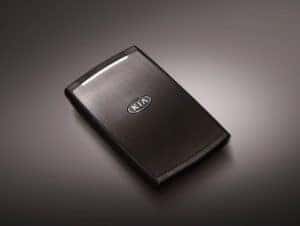 Stinger
The Stinger car key fob has generated enthusiasm for its novelty and good looks. The chrome buttons are located on the side and it somewhat resembles a lighter. It comes with its own stitched leather protective glove.
As with any electronic device, issues may arise. Fobs rarely go bad, but fob batteries do. If your push button start is not working, you may have a dead battery. Push the start button and hold it for a few seconds with your fob to start. Earlier models may have a bypass slot in either the console or glove box. The key should be inserted until it beeps and then you may start your car. Batteries cost $12.28 tax and installation are included. You may also change your own fob battery by removing the key and using it to separate the two fob panels.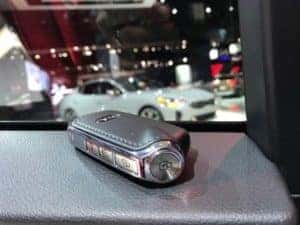 Such style and convenience come at a cost. If you lose a key, it can get expensive fairly quickly. You cannot simply run to the hardware store and have another key made. Our key machine cost $10,000 and that's just for the machine. We also need to purchase an individual key code specific to each vehicle. You can accidentally hit the button and separate your key from the fob. We have had more than a few customers find the fob in their pocket or purse with a missing key. If you need an edge cut key, the replacement cost is $64.99 and if you need a laser center cut key the cost is $124.99.
If you lose the actual fob, a replacement can cost up to $250 and an additional $89 to program it to your car's specifications. You will also need to have your spare fob reprogrammed. The wallet key is a hefty $600 so you do not want to lose that.
To get a new key, you must provide proof of ownership, car registration and photo ID. There are absolutely NO EXCEPTIONS.
If you have questions or need a key replacement, please contact our Service Department.