Floodwater: Dangers & Safety Precautions
Living in the Lowcountry means living with flooding. Floodwater is one of the most dangerous road hazards, yet it is so common in Charleston we may become complacent. As we head into prime hurricane season, we wanted to review dangers and safety precautions.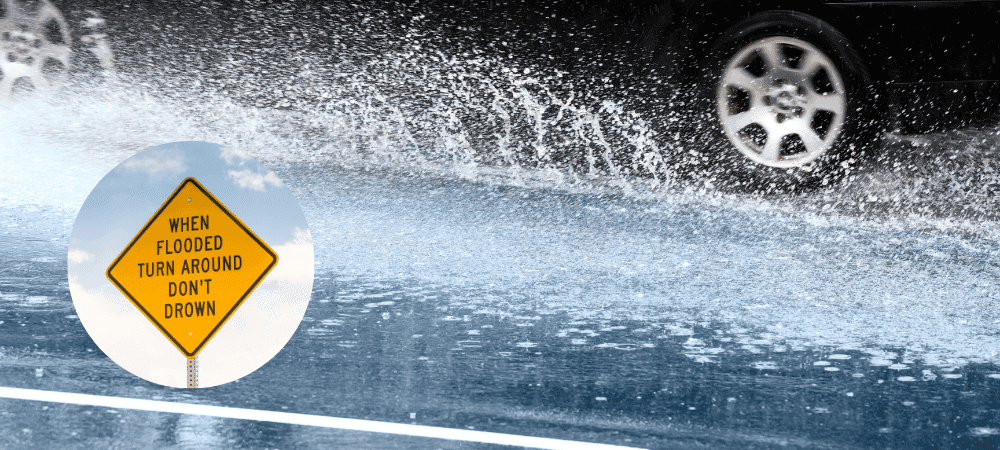 The Centers for Disease Control and Prevention (CDC) report that over half of all flood-related drownings occur from vehicles driving in hazardous water. The National Weather Service advocates safety with its Turn Around Don't Drown campaign and resources for citizens and local governments.
Potential Dangers
People underestimate water depth
Your car can be swept away in as little as 12 inches of water and you can lose control in only 6" of water
Dangers may lurk beneath the water that you cannot see such as road damage, debris, animals, or bacteria.
You could be electrocuted
Floodwater can damage your vehicle's engine and electronics. It is corrosive and may cause rust and fluid contamination.
Safety Precautions
Never drive or walk through rushing water or standing water if you do not know the depth
If floodwaters threaten your car, abandon your vehicle and move to higher ground
If you must drive through water, drive in the center of the road where it's likely to be most shallow
Form a single lane with other drivers. The vehicle in front of you will help to disperse the water
Drive slowly—below 5 MPH
Keep an emergency tool in your vehicle that will cut the seat belt and break the window if you need to escape from a submerged vehicle