Gear Up for Fun: Shifting Options
Did you know that most Kia vehicles offer multiple shifting options to improve driving performance and enjoyment? Not all vehicles feature all options, so check your Owner's Manual.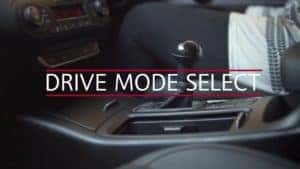 Kia Sportmatic Shifting
If you have ever driven a manual transmission car, you know that it gives you more control and is more fun to drive. Kia Sportmatic Shifting gives you the best of both worlds. It's automated manual driving.  You can control when to shift which is a huge benefit in hilly or mountainous conditions. Downshifting when you are driving down a mountain can reduce the amount of braking required which will reduce brake wear and give you better control climbing. Sportmatic has a built-in safety level override which will automatically shift you into the next gear if you forget you are in manual mode or before you damage your transmission.
Paddle Shifters
Some of Kia's upper trim levels have paddle shifters behind the steering wheel which allow you to shift gears without taking your hands off the steering wheel. Taking your hands off the steering wheel can cause you to lose speed. Paddle shifts make it easy to keep and maintain your speed. The downshift control is on the left and the right controls upshifting.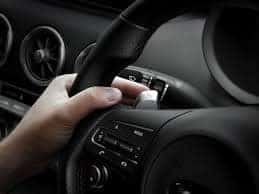 Kia Eco Mode
Eco mode adjusts the torque map, shift schedule, torque filtering, and idle RPM speed, to maximize fuel efficiency. Eco mode optimizes systems for maximum fuel economy. You may notice less power or lower air conditioning capacity, but it is nice to have the choice.
Normal Mode
Normal mode offers a middle ground between Sport and Eco Mode. It gives you all around vehicle performance and fuel efficiency and will suit the majority of drivers in most driving situations.
Sport Mode
Sport mode offers you a sporty driving experience with more responsive steering that you will notice when accelerating and rounding tight corners and curves.
Snow Mode
Snow mode was built to increase traction and handling on slippery roads by making the steering system as responsive as possible to increase drivability.
Not all options are available on all vehicles so if one or more is important to you, know before you buy. Our Product & Technology Specialists can answer any questions you may have and you can try each of these shifting features on a Test Drive before you buy.