Goodbye 2021, Hello 2022
Goodbye, 2021
We look forward to saying goodbye to 2021 and hello to 2022. It's an annual rite of passage. This year was marked by industry-wide inventory shortages.  We faced challenges in both service and sales. It's difficult to repair cars when you can't get the parts and it's difficult to sell cars when your inventory is low. Our team has worked hard to overcome challenges and deliver exceptional customer service.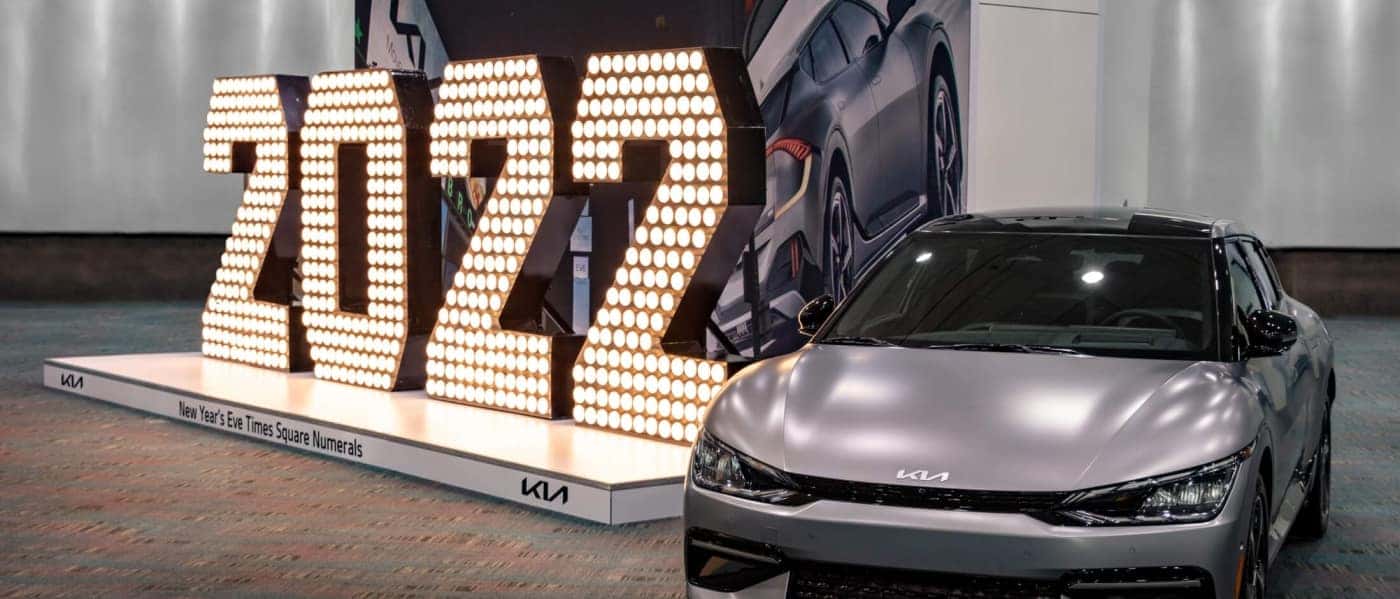 But 2021 was mostly good—actually better than good.
Kia America achieved record sales in a down market
We introduced several new models: Carnival, Kia EV6, Sorento Hybrid, Sorento PHEV, NIRO PHEV, NIRO EV, and made updates across the lineup.
Kia Country was named South Carolina's Dealer of the Year for a record 6th time
Kia earned was named Best Mass Market Brand by J.D. Powers for a record 6th time and earned its Vehicle Dependability Award and Initial Quality Award.
Kia models earned more IIHS awards than any other brand
The Telluride, Carnival, Sorento, Sorento Hybrid, Seltos, K5, and Niro EV earned top industry awards
Remarkably, Telluride sales were up 35% year-over-year nearly three years after its debut and there seems to be no end in sight for its popularity or growth. It recently was named Edmunds Top SUV for the third year in a row.
Typically, December is marked by year-end clearance deals and deep discounts. Due to ongoing inventory issues, things will look different this year. But we are ready to celebrate 2021 and make deals.  On Monday, December 27 we will kick off our Year-End Sales EVENT (YESE) ,(Sorry, Kanye). It will run through December 31st.
Look for $750 Holiday Bonus Cash on the Kia Sportage, up to $10,800 lease cash assistance on the Niro EV, and 2022 Stingers have 0% for up to 60 months. We have an exceptional inventory of Certified Pre-owned Kia SUVs and sedans that provide amazing value for your money. Our pre-owned inventory also includes some of the best trucks, SUVs, and luxury vehicles available. All of our pre-owned inventory undergoes a 164pt inspection. Vehicles are serviced and given basic needed maintenance such as a fresh oil change. All come with a CARFAX Vehicle History Report.
Hello, 2022
Anticipation is huge for Kia's all-new, ground-up EV6. It has set performance records. It recently made Guinness World Record history and took the title from Tesla, traveling 2,889.5 miles with the shortest charging time to cross the U.S. in an electric vehicle. It just completed a cross-country tour towing a giant 2022 and arrived in Times Square for the New Year's Eve celebrations. We expect the EV6 to be available in 1Q 2022.
The all-new, completely redesigned 2023 Kia Sportage will also be available in early 2022. It will have both a hybrid and off-road version.
Later in the year, the 2023 Niro will appear all new as well and include hybrid, EV, and PHEV variations. Keep your eyes on the Super Bowl commercials this year one of these new Kia models will make the show.