How to Make a Kia. Step 2. Engineering
How does Kia Motors design, test and bring vehicles to market?  Our five-part blog series shows you. This week we will focus on Step 2. Engineering. There are five phases in the Engineering Process: Body Structure Design, NVH Analysis, Powertrain, Chassis Design, and Function Design.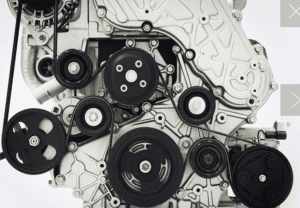 Body Design
Rigidity, impact resistance, aerodynamics, noise and fuel economy are some of the components of body design. These contribute to safety, convenience, performance and value.
NVH Analysis
Have you ever driven or been a passenger in a noisy car? NVH Analysis examines sources of vibration and how to control them while driving.
Powertrain
This is how the engine and transmission are developed.
Chassis Design
Included in the chassis are critical functions such as steering, fuel, cooling, intake/exhaust, control and braking.
Function Designing
The interior of a Kia vehicle is engineered for maximum safety and comfort.
Hyundai/Kia employ a strong network of engineering disciplines with a strong R&D philosophy.  In 2019, Kia Motors reached a major milestone when it was awarded J.D. Power's Excellence in Automotive Engineering Award for the Kia Stinger.
Like its Design Centers, Kia engineers are employed at locations in Asia, Europe and North America. In North America, Hyundai America Technical Center Inc. (HATCH) began with the key objective to oversee emissions, safety regulations, design and engineering requirements for North America. Headquartered between Canton & Ann Arbor Michigan, the state-of-the-art technology center is the nucleus of Hyundai/Kia development for North America.
 Next Week: Step 3. Testing