How to Reset Your Vehicle Clock
You may need to reset your vehicle clock. Kia Country has received an unusually high number of calls regarding problems with clocks.  There is currently a problem with the clock display 2014-2018 MY vehicles with navigation. As of August 17th, the clock date and time were not being displayed.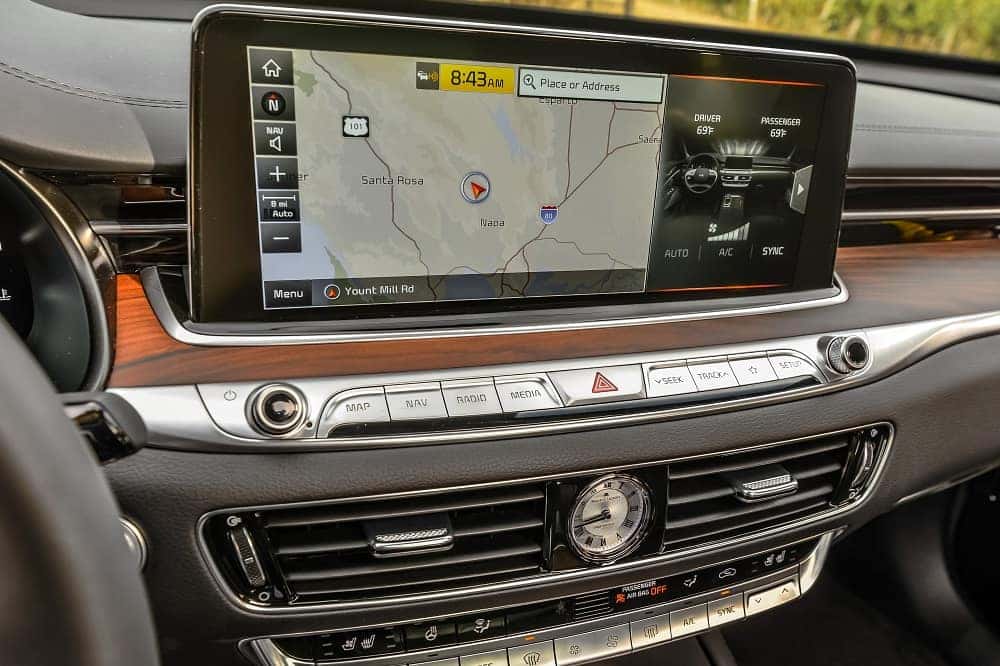 Kia has issued several troubleshooting resolutions to reset your clock. You should be able to do these, but if for any reason you feel uncomfortable or uncertain, please call us and schedule an appointment. We will reset your clock at no charge.
Make sure your vehicle is parked outside and is receiving a strong GPS signal.
Method 1
With your vehicle running and the radio fully booted, press the RESET button location on the outside of the unit with a pen or paperclip. NOTE: The button may be inside the SD slot card area.
Method 2
With your vehicle running and radio fully booted, remove the SD car
The error message "SD Card Removed", or a similar message will appear
Press the RESET button on the outside of the unit with a pen or paperclip
Allow the unit to fully reboot
Reinstall the SD card and allow the system to restart
Once restarted leave the unit running for approximately three minutes to allow for GPS location acquisition
Verify the clock is now displayed
Method 3
Go to the clock settings and turn off GPS time
Perform the SD card removal and reset procedure in Method 2
Verify the clock is now displayed
Turn GPS Time back on in settings
Method 4
Remove the multimedia fuse from the smart junction box
Allow the vehicle to sit with the power and ignition off for 15 minutes
Reinsert the multimedia fuse
Verify the clock is now displayed
We apologize for any inconvenience. Please do not hesitate to call with any questions or to schedule an appointment.
Kia Country serves the Greater Charleston area. If you live outside our region, please contact Kia Motors America customer service or your local Kia dealer.