Keeping your Car Safe During Holiday Travel
Packing and prepping for holiday travel means more than just filling bags and securing the house. It's important to also prepare your car for time away if you're flying or using another car to get to your destination. We're used to leaving some lights on or getting a house-sitter, but people tend to forget to secure their car properly during extended holiday travel.
When you leave your car behind, be sure to park it in a well-lit area. For single-family homes with a driveway, leaving your car with the house is a very important method of protecting your home from theft. But if you live in an apartment, townhome, condo, or anything similar, try to park your car in a public and well-lit lot. The more through traffic that the area gets, the better.
Make sure to also remove any items left in your car. Thieves can't always identify what is and isn't valuable in a car, so leaving it fully empty will remove any added risk of a thief breaking in. If you want to secure the vehicle from being stolen through any means, consider installing a steering wheel lock. The methods used to hijack and steal vehicles are always changing, so locking down your car in an analog way is very useful.
Modern technology has allowed thieves to develop tools that can clone key fob signals. This method of car theft, known as RFID theft, can happen to anyone, and most people aren't protecting themselves against it. But there are easy steps car owners can take to prevent this. There are Car Key Signal Blockers that can store your keys and isolate the radio frequency signal from cloning devices. As a bonus, this device can also protect your credit cards and other electronic devices at risk of being discreetly scanned. Using this blocker is a proactive and preventative practice. You'll want to start using one before you go on a trip since your key fob signal can be cloned and used on your car while you're gone.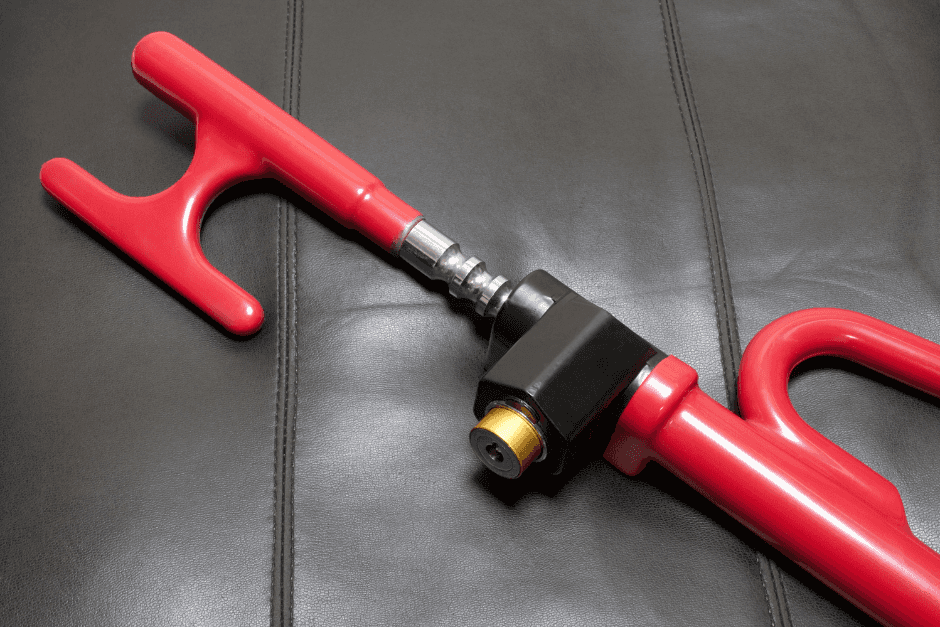 If you have an older Kia model, you should take extra caution to prepare your vehicle to be left unattended. After a viral trend in 2022 led to an uptick in attempted thefts, Kia has issued software updates to roughly 8.3 million cars that were particularly vulnerable. The National Highway Traffic Safety Administration (NHTSA) urges owners of these vehicles to contact Kia (toll-free at 800-333-4542) for information on the free update. If you own a Kia that was produced before 2019, you should call to confirm that you have received the security update, and how to do so if you have not.  You can also receive a sticker for your window that indicates your vehicle's updated security status. Steering wheel locks are a great way to prevent this theft, and some states are even offering them for free on behalf of Kia and Hyundai.
Even with every precaution taken, peace of mind can come from installing a tracking device on or within your car. AirTags are a very popular and easy-to-use tracker that can help ensure that you can locate your car if it has gone missing. If you use this method, be sure to place the tag in a discrete location in the vehicle, so potential thieves won't notice it. Some safe areas might include underneath car seats that can be stowed in the vehicle, inside the glove compartment, or in the center console.
All of these protection methods will apply whether you decide to leave your car at home, or if you relocate it. If you're flying and think your car will be unsafe at home, airport parking lots are typically very safe and are monitored by security. However, there are always chances that thieves can get away with breaking into cars in dimly lit airport lots open to the public. Because of this, security precautions will never go to waste.
Even if you're not leaving your car behind for travel, there are still precautions you should take during the holiday season, when theft and break-ins are at their highest. Don't leave your car unlocked and unattended for any period of time. Thieves are on the lookout for cars packed with gifts during this time of year and will take any opportunity they can see. Your windows should always be up and your doors always locked, even if you're just running into the house for a minute.