Kia and Earth Day
Kia and Earth Day
Earth Day, held annually on April 22 is celebrated in 193 countries to promote environmental awareness and protection of the planet. Kia Motors is recognized as a leading green brand globally for its long-standing commitment to the environment.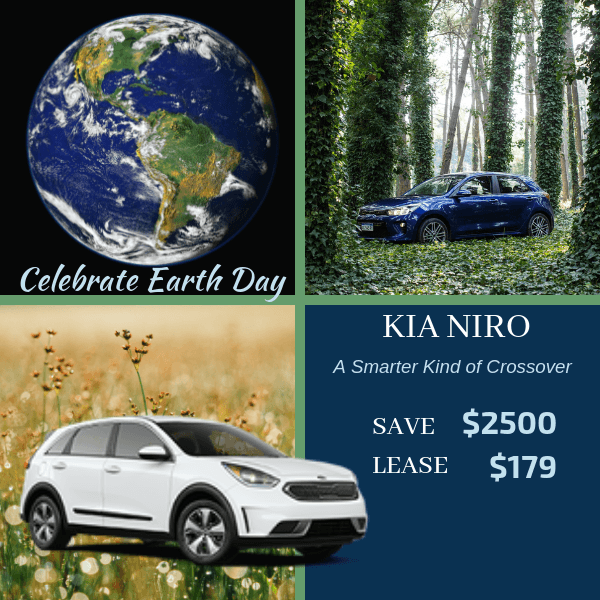 Kia Motors and its sister company Hyundai Motor manufacture a broad selection of green car models ranging from hybrids and electric vehicles to hydrogen fuel-cell electric cars. In Q1 2019, combined Kia/Hyundai green car sales grew by more than 20% year-over-year and represented nearly 30% of all sales worldwide.
Environmental responsibility is a core part of Kia's mission. Kia's Road Map to 2020 plots its expansion of green car technologies and its determination to be a leader in low emissions and fuel efficiency. Moreover, it has committed itself to reduce the negative environmental impacts of car manufacturing.
In South Carolina, the Kia Niro, a hybrid crossover with an EPA-est 50 MPG combined a near 600-mile range has made a splash since its debut two years ago. Kia Country is offering an Earth Day Special with up to $2500 off Niro through the end of the month.