Kia Donates Face Shields to MUSC
Today, Kia Country of Charleston made a donation of 117 face shields to Medical University of South Carolina (MUSC). These will be worn by by medical personnel working with COVID-19 patients. We are honored to be able to support those who are supporting our community on the front lines of this pandemic.
"We would like to thank all of the Charleston Kia community for the caring and kindness that you have shown us in the donation of such an essential piece of personal protective equipment.  Know that we are very grateful and that these items will help protect the lives of patients and staff at MUSC," Kim Stewart, RN, MUSC Interim Manager Critical Supply Command Center said in accepting the donation.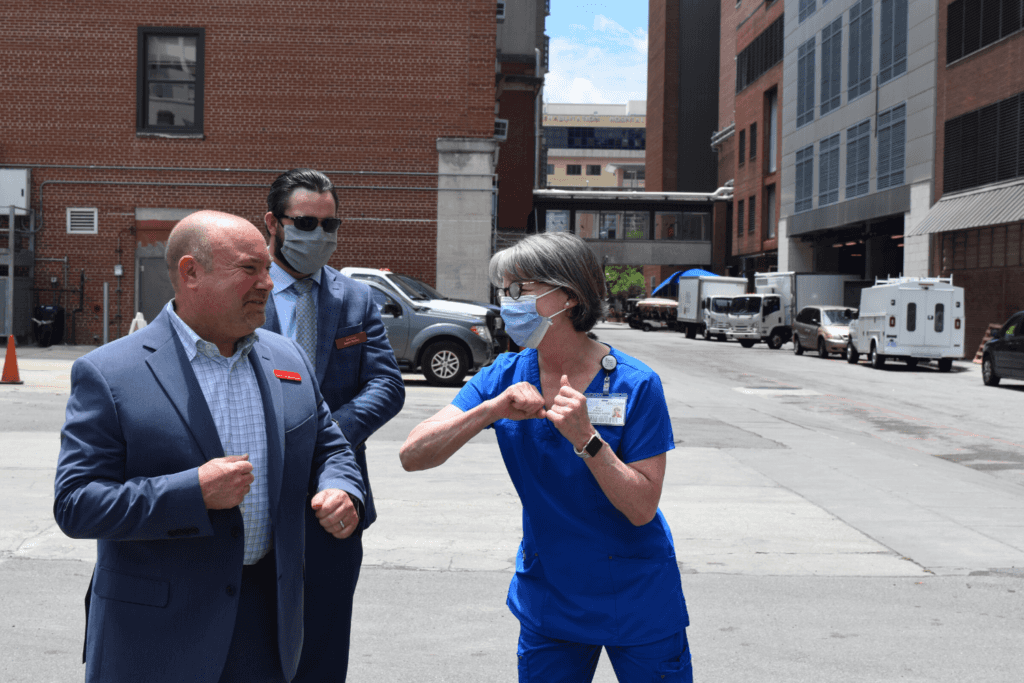 In April, in response to a nationwide shortage of personal protective equipment (PPE),   a portion of Kia's U.S. manufacturing plant in West Point, Georgia created a specialty production area capable of producing up to 200,000 face shields per month.
"Giving back in meaningful ways is a key component of Kia Motors' 'Give It Everything' strategy in the U.S. Our Accelerate the Good program identifies areas where Kia can make the biggest impact and we are proud to lend our manufacturing capabilities and talents to produce face shields that will protect America's courageous healthcare workers," said Sean Yoon, president and CEO, Kia Motors North America.
Kia's "Telluriders" have delivered face shields to over 60 hospitals and medical facilities nationwide.
"I am super excited that Kia has produced these face shields and distributed them across the country; and even more so that we were given an allocation to donate to our local community. In April, Kia Country launched the Give Back Solution to help local organizations who are making a difference for those affected by COVID-19.  I appreciate that Kia has given us an opportunity to make a meaningful contribution to our local health professionals," said Steve Appelbaum, General Manager.
This product's use has been limitedly approved by the FDA under an Emergency Use Authorization for use by healthcare providers as personal protective equipment. Use of this product is only authorized during the COVID-19 state of emergency or until FDA otherwise revokes this authorization.