Kia Lease-End Overview
Kia Country's Lease-End Overview is designed to simplify the lease-end process and help you make an informed decision that best suits your needs. Kia Motors will mail you a Lease-End Kit four months prior to your contract maturity date. You will also receive email reminders that your lease contract is about to expire.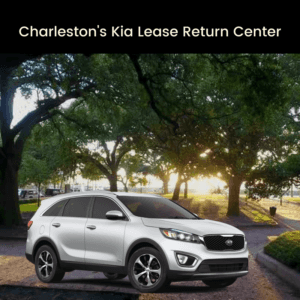 Our goal is to overview will provide you with the resources and information you need to:
Buy a new Kia or keep your leased vehicle
A simple to-do list to follow if you choose to turn in your vehicle
A Self-Assessment tool to help you identify potential excess wear and use charges
Which Choice is Right for You?
Kia Country's Lease Specialists can help you acquire the information you need to make a decision between driving off in a new Kia or buying your leased vehicle. Call us at 843.573.2300. First, we encourage you to browse our current models so you can see what new features and technologies are available. Our team can help you with more in-depth information, pricing, financing options and securing your Loyalty Rewards.
What to Do if You Decide to Turn in Your Leased Vehicle 
Identify potential excess wear and tear using Kia's Self-Assessment tool
Make any necessary repairs to avoid excess wear and use charges
Get specific details on your options by talking to one of our Lease-End Advisors at 843.573.2300
Schedule a Turn-In Appointment
What to Do if You Decide to Buy Your Leased Vehicle
It is a simple process to buy your lease. The purchase price for your vehicle was pre-determined at lease signing and can be found in your agreement under "Purchase Option at End of Lease Term." If you require financing, our team works with over 30 lenders and can assist you in securing a loan.
We encourage you to explore your lease-end options before it is time to make a decision. Call us or complete this form and we will be happy to answer any questions you may have.