Kia Niro vs. Toyota Prius
For the past 20 years, the Toyota Prius has been the reigning hybrid car champ. The all-new Kia Niro, designed from the ground-up to be a hybrid, has the best shot of stealing its mantle. Niro offers the style, comfort and drive of a traditional SUV/Crossover with the fuel economy of a hybrid or electric car.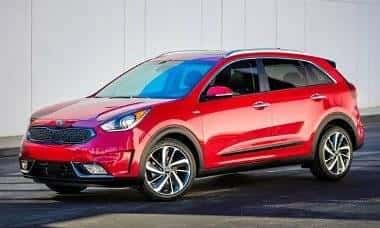 Hybrid vehicles are not a fad. Over 20% of new cars sold today are either hybrid or electric. The Niro aims to make its mark with a "bet you can't tell I'm a hybrid" attitude. Autoblog.com dubbed it, "the anti-Prius".
In a head-to-head comparison, Niro offers a taller and wider stance which provides more leg and headroom. It also has impressive cargo space. The drive is smooth and responsive thanks to a six speed dual clutch transmission. The price differential is also significant. Niro starts at a very affordable $22,890 and boasts an estimated 50 MPG.
Kia's award-winning Super Bowl commercial, A Hero's Journey featuring Melissa McCarthy  introduced Niro to the world. Since then, we have had a steady stream of customers. Kia Motors America is providing in-depth training to dealerships so both employees and customers will have a solid understanding of Niro's compelling advantages.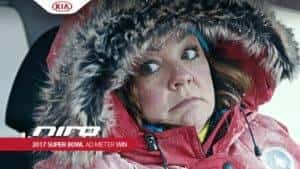 Please Join Us on Saturday, February 25 from 9-11 for Meet Niro.  Our Product Specialists will be providing demonstrations, offering Test Drives and more. In the meantime, search our Niro inventory to see trim levels, features and options and either bring your questions to the event or call our Internet Sales Department at 843.573.2300.