Kia Optima vs. Toyota Camry
Let's compare the Kia Optima vs. the Toyota Camry.  Both the Optima and Camry are solid sedans with stellar reputations. The Optima, at a lower price and with a significantly better warranty makes it a better choice.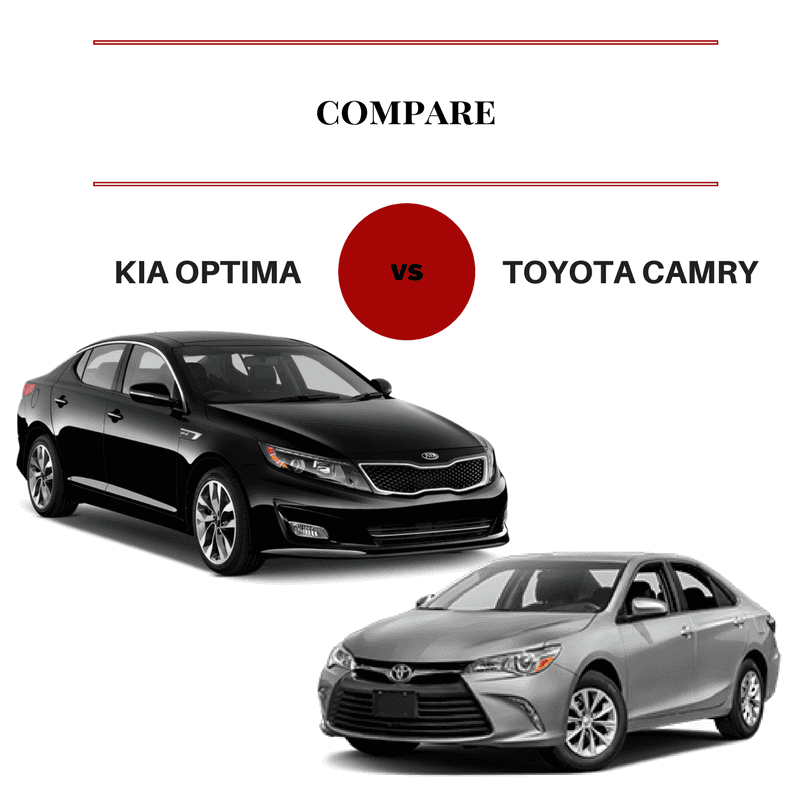 Optima's 2.4 liter engine produces more horsepower and torque while outperforming Camry on fuel economy. Known for its styling, performance and safety, the Optima 2016 redesign makes it a segment standout with interior refinements and more headroom, legroom, passenger and trunk space than the Camry. Both Apple CarPlay and Android Auto are Optima optional features, but not available on the Camry. The Camry has been Toyota and America's best-selling car for several years. A style refresh in 2016 revealed marked improvements but not comparable to Optima.
As the Official Car of the NBA, the Optima has received great exposure and proven to be a bona fide winner for Kia. Both the Optima and the Camry are also available in hybrid versions.
Accolades and Awards for Optima
International Car of the Year, Road and Travel
Best Family Car of 2016, Edmunds.com
Best Buy Award, Kelley Blue Book
Top Safety Pick, IIHS
Buying a car is a big financial decision and it's important to make the right choice. Our new Model Compare Pages make it easy for you to see how our each of our models stacks up side-by-side against its top three competitors.