Kia Rio vs. Ford Fiesta
Let's compare the Kia Rio and the Ford Fiesta. The Kia Rio makes some major improvements in 2017. Good things come in small packages. Inspired by European design, The Rio– Fun to look at. Fun to drive. Touted as a supermini and state-of-the-art subcompact, the 4th generation Rio delivers class-leading safety technology.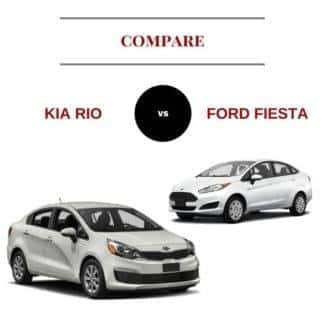 The Rio tops the Fiesta in fuel mileage, interior space for both passengers and drivers, trunk space, horsepower and comes with a significantly better warranty.
U.S. News Best Cars said, "The 2017 Kia Rio isn't your typical subcompact car. It offers spry handling, a powerful engine, and an upscale interior that wouldn't look out of place in a more expensive car. "
Buying a car is a big financial decision and it's important to make the right choice. Our new Model Compare Pages make it easy for you to see how our each of our models stacks up side-by-side against its top three competitors.