Kia Road Hazard Warranties
Kia Motors offers two distinct Road Hazard Warranties. The names of the plans are similar so it may be confusing. They are in fact quite different from one another.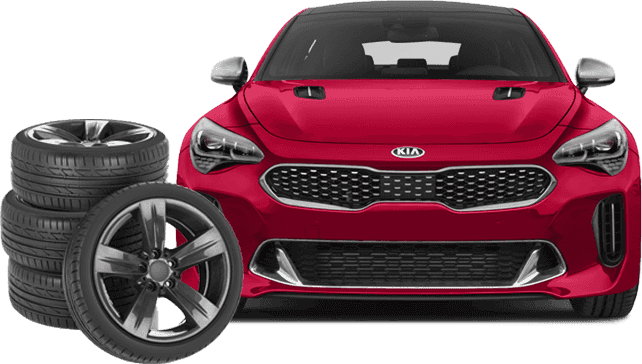 Kia Road Hazard Tire and Wheel Protection Plan
When you purchase a new or used car, you have the option of purchasing a Road Hazard Tire and Wheel Protection Plan. This 5-Year unlimited coverage plan provides you with free tire repair or replacement for 5 years from the time of purchase. For example, if you get a nail in your tire or hit a pothole, the policy will cover you. It does not, however, cover normal wear and tear.  If the tire tread depth is 3/32nds or below, the warranty will not cover as that is the threshold for tire replacement. Yet, if you replace tires and need them again within the 5-year period, you are still covered provided you have not met the $5000 maximum lifetime benefit.
The Road Hazard Tire and Wheel Protection Plan ranges between $350-$550 depending on the vehicle being insured. If you do not purchase this coverage at the same time you purchase your vehicle, you may elect to do so at any time. Charleston has more than its fair share of potholes and construction and we routinely see repeat customers needing tire repair or replacement. It is easy to recoup the policy costs.
If you are interested in purchasing this plan you may contact our Finance Manager. You may purchase this coverage on any new or used vehicle that you purchase.
Kia Road Hazard Warranty
The second Road Hazard Warranty comes with any tire purchase from Kia Country and it is valid at any Kia dealer in the U.S. The policy is good for two years and coverage is as follows:
Year 1: Free flat and/or tire replacement. You pay $24.95 mount and balance
Year 2: 50% of tire replacement costs + $24.95 mount and balance
This policy is available on Kia vehicles only.
Our Service Department strongly recommends purchasing the Road Hazard Tire and Wheel Protection Plan because in all likelihood you will use it. The Road Hazard Warranty plan combined with Kia Country's Buy Three, Get One for a $1 Tire deal makes a highly compelling and competitive offer.
If you have any questions, please contact our Service Department.
Kia Country serves the Greater Charleston area. If you live outside this region, please contact your local Kia dealer or Kia Motors America.