Kia Unveils New Sorento and Concept EV Designs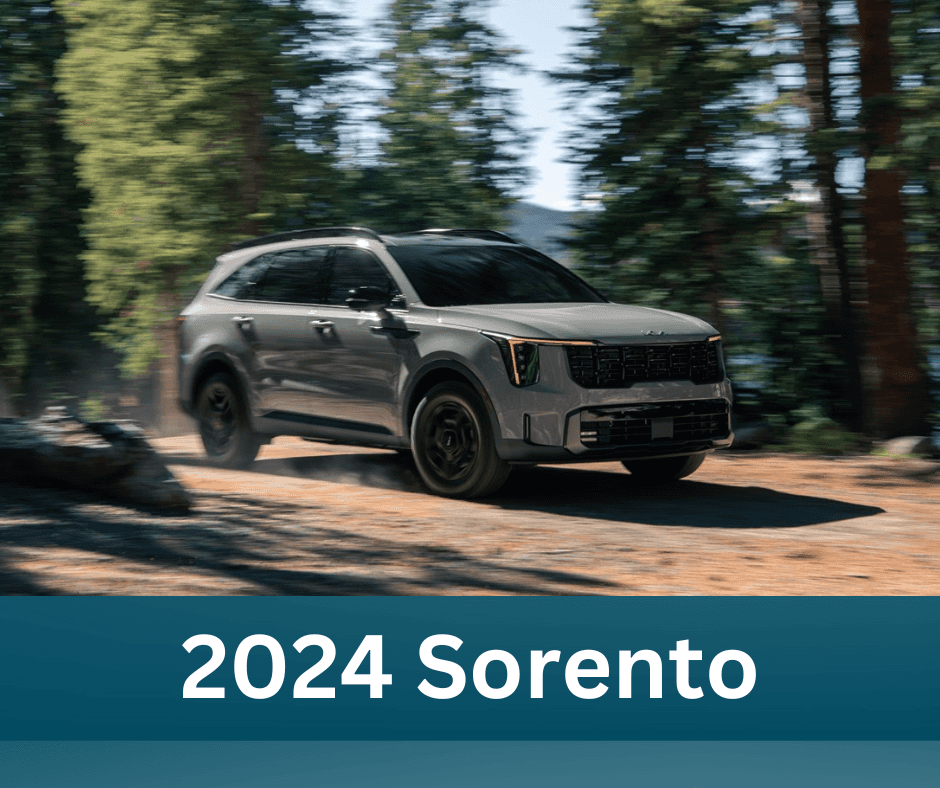 Kia America made a grand display this week at the opening of the Los Angeles Auto Show by debuting multiple new vehicles. New models within the Sorento line were unveiled, as well as concept designs for future All-Electric Vehicles, the EV3 and EV4.
The new 2024 design for the Sorento brings a bold, striking character to the popular mid-size SUV. At the heart of the new design is an upright front hood and squared-off edges, which borrow design language from Kia's Telluride. From the EV9's playbook, this design features a broad and rectangular front grille with stacked LED projector headlamps. And to bring it all together with a futuristic edge, a constellation-inspired Star Map lighting pattern lines the front and rear of the body. At the heart of the interior's transformation is an available panoramic curved display that integrates dual 12.3-inch screens.
This new line of Sorentos offers Kia's brand new next-gen Connected Car Navigation Cockpit operating system. This system processes faster and in a higher fidelity, and is equipped to update over-the-air. All trims will feature Wireless Android Auto and Apple CarPlay. Other advanced tech features include Digital Key 2.0 to unlock with compatible Apple and Samsung devices and Smart Cruise Control-Machine Learning to adapt to the driver's driving style.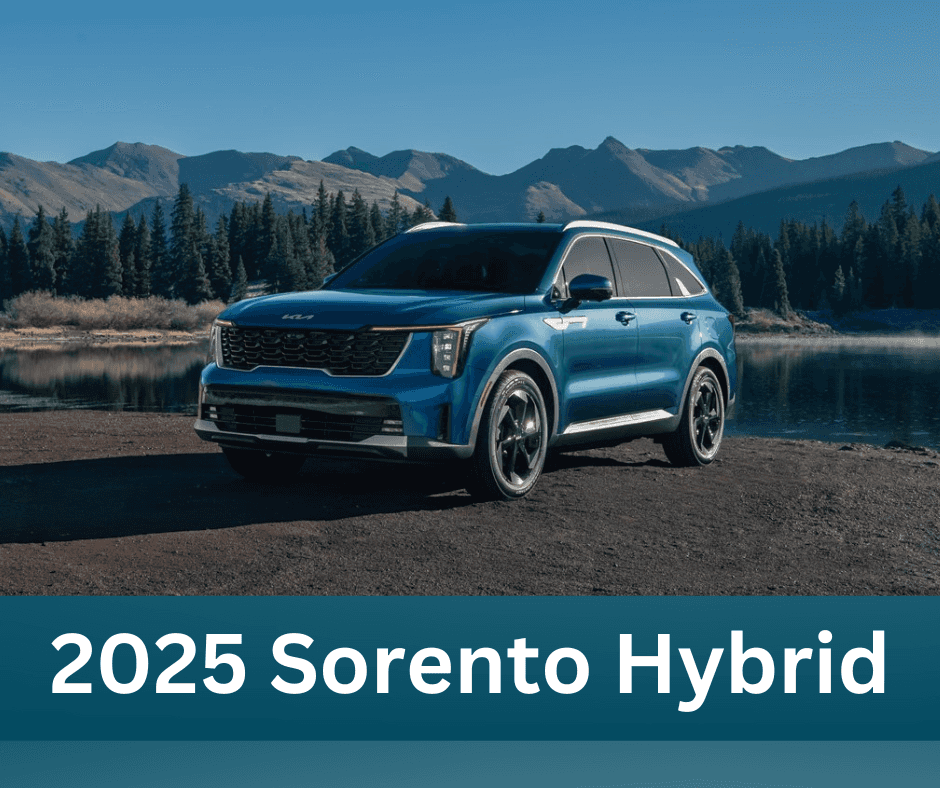 "The Sorento continues to be a key player in the success of our capable SUV lineup, and it's notably credited as the pioneer that introduced the popular X-Line model series," said Steven Center, COO and EVP of Kia America. "The newly added Sorento X-Pro brings it full circle, and with Kia's latest tech and design refinements, we are confident the Sorento will not just lead the segment, but blaze ahead of it."
The 2024 Sorento is expected to go on sale in the first quarter of 2024 in LX, S, EX, SX, and SX-P trims, with the X-Line available on EX and above and X-Pro on SX-P. Sorento HEV and PHEV models are anticipated to hit dealerships later next year as 2025 models.
Kia America also introduced the EV3 and EV4 concept models at the show, showcasing Kia's cutting-edge electric platform technology. These designs are not final and only offer visions of potential future products.
"The Concept EV3 and Concept EV4 are sharply styled, material-driven concepts that point to the expansion of the Kia EV lineup, and California is the barometer for successful EVs," said Steven Center, COO & EVP, Kia America. "That's why we came to Los Angeles and America's savviest EV consumers, to gauge reaction to two potential opportunities within the Kia lineup."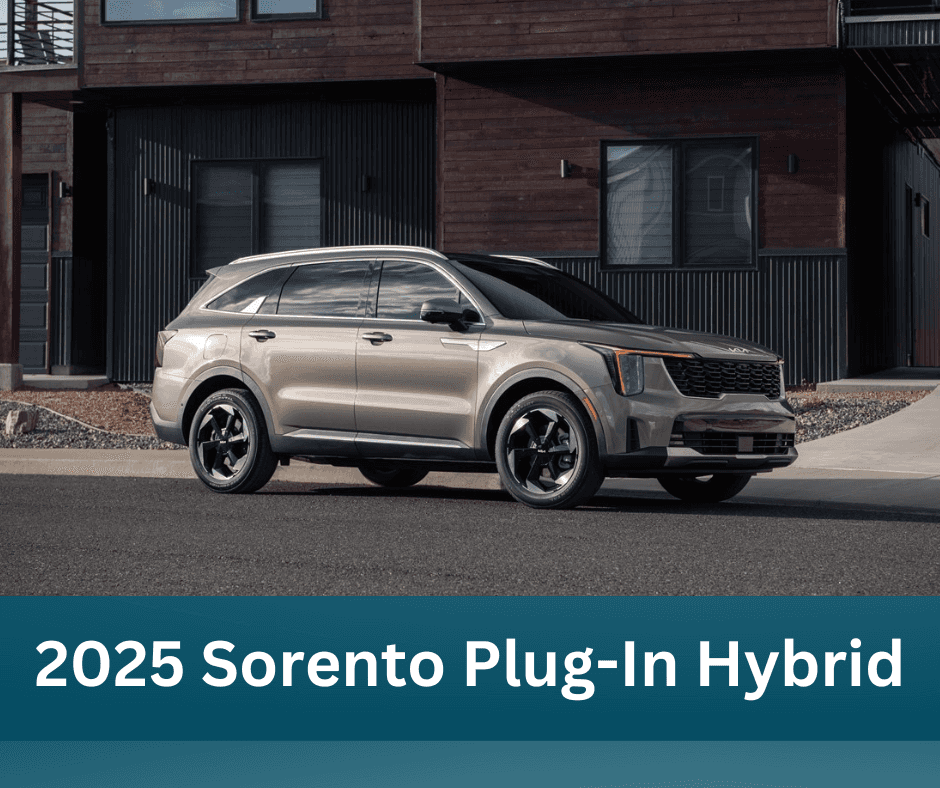 The design treatment of the Concept EV3's exterior creates a unique silhouette, with the windshield pushed forward, a sloping roofline, and a disconnected C pillar that links the glasshouse surfaces and gives the roof a floating effect. The robust exterior architecture of the squared wheel arches, cut with asymmetrical angles, results in an unexpected logic and a strong impression.
The Concept EV4's form factor incorporates attributes reminiscent of sports and racing cars, including a low nose, a long-tail silhouette, and a technical roof spoiler. Featuring a wide, imposing stance, with headlamps located vertically at the extreme outer edges of the hood and front bumper, the Concept EV4 further symbolizes Kia's determination to push design boundaries.
Kia Country of Charleston is excited to bring this future line of products to customers in the Lowcountry, so keep an eye on our website and social media to see when all new vehicle lines hit our lot!