Kia: What the Experts Say 
We are vigilant about monitoring the automotive press to see what the experts are saying about Kia vehicles. These articles can be instrumental in helping customers make a purchasing decision.  We thought we'd share some of our recent favorites. Links to the full reviews are provided for your convenience.
When you are finished reading, come in for a first-person look and Test Drive. With our America's Best Value Summer Clearance event, you can save up to $8000 on a 2018 Kia.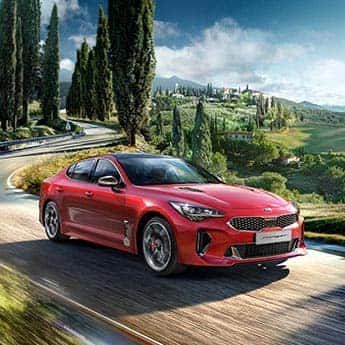 2018 Kia Stinger
"M3s are a dime a dozen. But drive a Kia Stinger down the road, and you'll turn heads." RoadandTrack.com (video)
 2018 Kia Rio 
"Not everybody wants to drive something that's small and cheap but for those who appreciate practicality and value, a car like the Kia Rio is awesome, especially since it consistently exceeds your expectations. Times have changed. These days, if you want to make the practical choice it doesn't have to hurt." KBB.com (video review and road test)
"When one of my colleagues asked me, "What have you driven recently that has actually surprised you?" I surprised myself with my answer. "The Kia Rio" …Inside, Rio has made great strides. The dash is a highlight. The instrument panel on the driver's side is nicely connected to the passenger's dash with a horizontal element in a contrasting color, supported by a black beam below and black dash above. It makes the dash look structural and architectural, like a floating bridge above the footwells."  Forbes.com
2018 Kia Forte. "Kia's Forte5 SX is a value-packed commuter car with a sporty side." Digital Trends Car Reviews
2018 Kia Optima "Highs [of the 2018 Optima]: Attractive inside and out, spacious trunk, luxury of choice in powertrains." CarandDriver.com
2018 Kia Sedona. "The 2018 Sedona offers up excellent chairs for the front two rows of riders and gets extra points for cargo space and flexibility." TheCarConnection.com
2018 Kia Sportage. "The 2018 Kia Sportage is a small SUV that appeals to your heart and head." Edmunds.com 
2018 Kia Soul. "The Soul, however, gets a distinct edge over the competition with its funky style, youthful approach and a peppier turbo engine that debuts this year. Add to that a generous warranty and top safety scores, and the Soul's appeal is strong, no matter your age." Edmunds.com
2019 Kia Sorento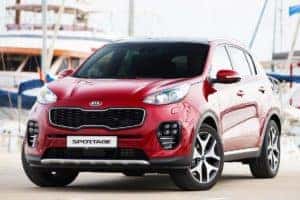 "Overall, we think the updates to the 2019 Kia Sorento are worthwhile and further improve this SUV's appealing mix of practicality and style. It's currently on sale and, if you're in the market for a midsize SUV, it's definitely worth a look." Edmunds.com
"Highs [of the 2019 Sorento]: Upscale appearance inside and out, a price for every budget, quiet and refined ride." Caranddriver.com
If you have any questions or would like more information on any of our models or our model year clearance sale, please call 843.573.2300 or complete the form below.