Lost or Damaged Vehicle Keys?
If you have lost or damaged the key for your Kia vehicle and you need a replacement, Kia Country has a state-of-the-art key machine. There are several things you should know before you come in for a key.
South Carolina State Law requires that you show proof of ownership with both the Vehicle Identification Number (VIN) number of your vehicle and your name. There are no exceptions. Acceptable forms of identification include:
Insurance card
Registration
Title
Proof of Purchase
Kia generates a custom key code based on your VIN number. Once we input the code, it only takes a few minutes to cut a key.
You have a few options:
We are able to make valet keys both center and regular cut for most models. The cost is $26 + tax
You may purchase a key fob for your vehicle. These range between $150-250 and there is an additional $69 charge to program the fob for your vehicle.
If you have a spare key or fob, please bring it with you so we can reprogram that at the same time; otherwise, it will no longer work.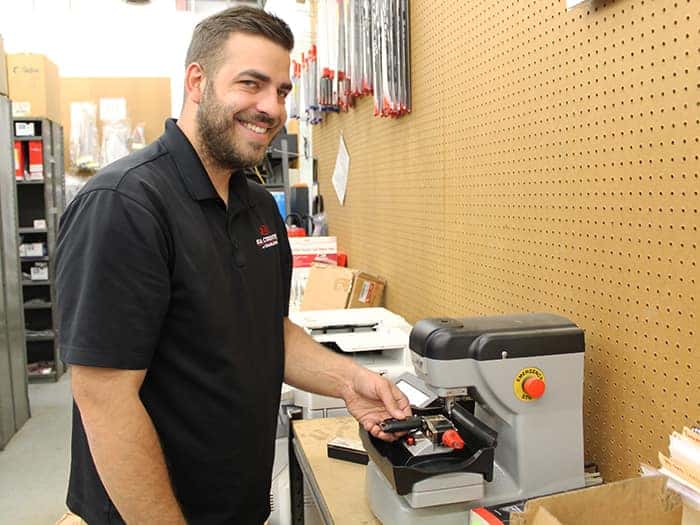 You may purchase a key blank or fob online. We charge a service fee of $20 to cut plus $69 to program the fob. However, be forewarned that we have had multiple instances of these not working after they have been cut and/or programmed leaving the customer paying for both a purchase and service and having nothing to show for it. Even if the key/fob works initially, we do not offer a guarantee on keys and/or fobs that are purchased through a Kia dealership. Although, we charge a bit more we believe it is the more prudent choice. You may also contact a locksmith who will most likely offer a reliable service and product but at a premium price.
Although it is extremely rare, if you have a used vehicle and either the door lock or ignition cylinders have been replaced, we will be unable to produce a key for you and you will need to contact a locksmith.
Kia Country is the only Kia dealer in the Greater Charleston area able to offer this service. If you live out-of-state, please contact Kia Motors or your local Kia dealer.