Make Earth Day Count
Make Earth Day Count. On Saturday, April 22, Earth Day will be celebrated around the globe. This annual event celebrates the environment and raises public awareness about pollution. Kia Motors is a Top 50 Global Green brand that is committed eco-management as part of its core brand management strategy.
Kia has proven itself a leader in the environmental sustainability sector. In 2009, Kia launched its ECO Dynamics sub-brand in pursuit of zero emissions. Kia has focused on the use of key eco vehicle parts and has led innovations in hybrid, electric, fuel cell and plug-in automobiles.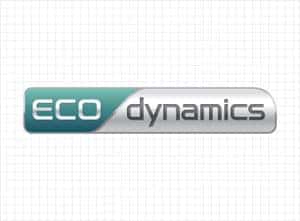 In addition to the development and manufacture of greener cars, Kia factories have worked to improve manufacturing processes to decrease greenhouse gases and have set standards above and beyond government regulations. At its U.S. manufacturing facility in Georgia Kia's core values emphasize:
Compliance with legal and other environmental requirements
Continuous improvement of environmental programs and performance
Pollution prevention, waste minimization, and resource conservation
Reduction of environmental impacts
Moreover, Kia supports the environment through community action. In a partnership with the Pacific Marine Mammal Center, Kia supports the center's efforts by donating a community outreach vehicle, participating in staff beach clean-ups, sponsoring recovering sea lion patients and more. The Kia Soul is used to support the organization's mission of marine mammal rehabilitation and education.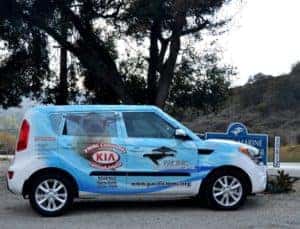 On Earth Day, at Kia Country, we take time to reflect on what we can do as car owners and drivers to further environmental responsibility. What can you do?
Routine Preventative Maintenance keeps your car running at optimal efficiency, pollute less and reduce toxic emissions
Maintain Proper Tire Pressure for improved fuel efficiency
Change Your Engine Air Filter to run the engine more efficiently
Drive the Speed Limit to use less gas
Use Air Conditioning Judiciously
Eliminate Excess Weight for improved fuel efficiency
Use Landfill Collection for designated disposal of oil, tires and other automotive waste
You can also make a major commitment to environmental responsibility by driving a hybrid vehicle. Kia Country offers both the Optima Hybrid and the Kia Niro. The Optima Hybrid has outclassed the hybrid sedan competition in styling, safety, performance, and price. Kelley Blue Book named the Optima Hybrid to its 10 Best lists. We are making it easy and affordable to own an Optima Hybrid with up to $7000 off MSRP.
If you prefer an SUV, the Kia Niro is an unbeatable choice. The Niro was named Green Car Journal's 2018 Green SUV of the Year. The Niro beat crossover/SUV finalists from Chevrolet, Mini, Mazda and Volvo for the coveted award. Niro's affordable price point, combined 50 MPG and hybrid powertrain make it an excellent choice for drivers who want to reduce their environmental footprint.
We invite you to visit our dealership this week to learn more about our hybrid vehicles, take a test drive and see if driving a hybrid vehicle makes sense for you.