Make the Switch to Synthetic
Make the switch to synthetic. Kia recommends synthetic oil for all vehicles and our goal is to convert 100% of customers by Labor Day.
Quite simply, synthetic oil is better for your engine. It offers superior protection for your engine. The primary difference with synthetic oil is additives used in the refinement process. Synthetic oil can lower friction, reduce engine sludge and increase performance because it has fewer impurities.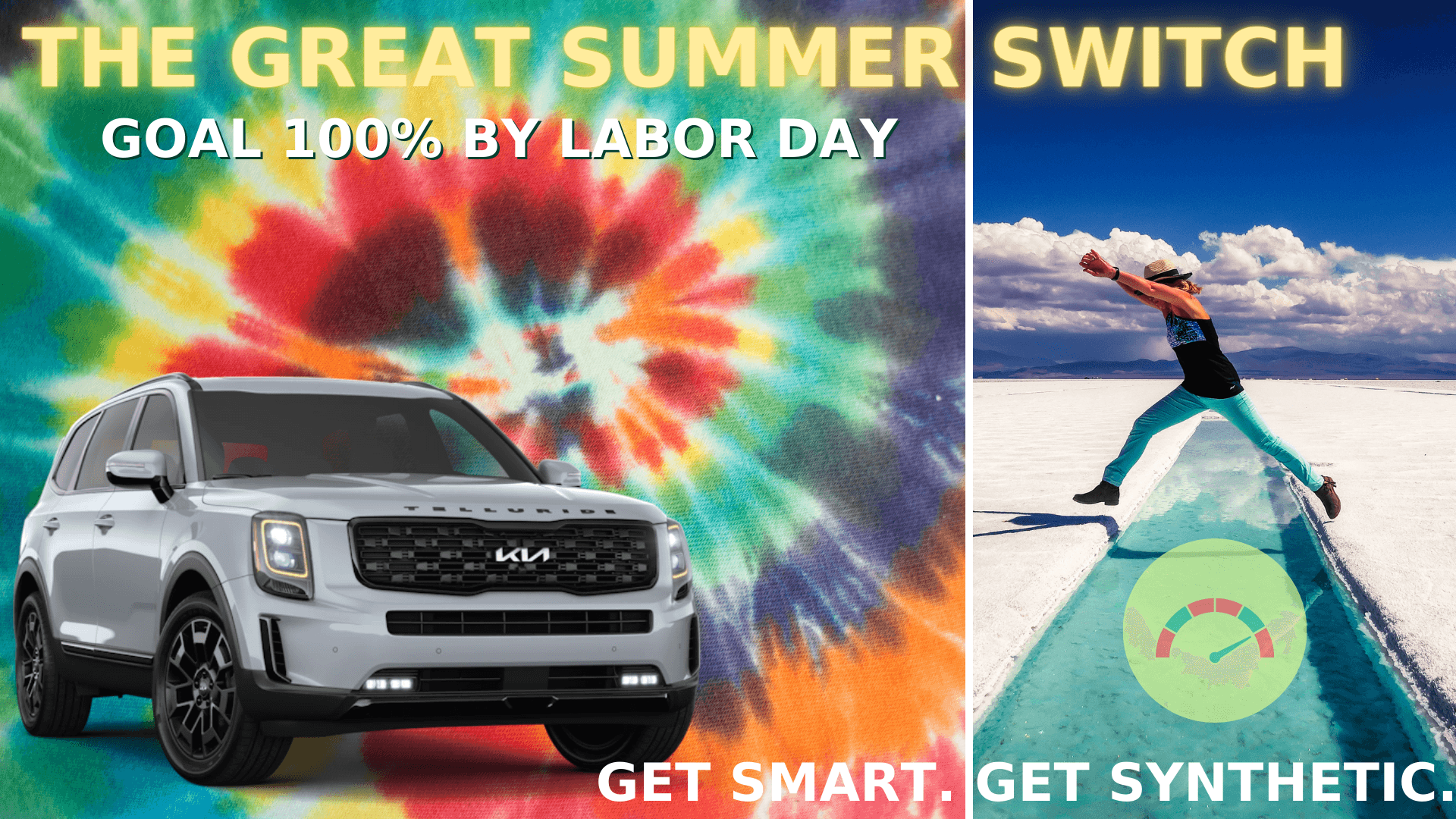 Lowcountry heat and humidity can cause oil to break down, accelerate corrosion and shorten filter and seal life. We encourage all customers to get an oil change every 5000 miles or six months due to local conditions.
The advantages of synthetic oil are:
Fewer emissions
Better fuel and oil economy
Overall engine performance & protection
Resisting oil breakdown
Less likely to oxidize
More predictable & uniform oil effectiveness
Better performance in extreme temperatures
Withstanding higher temperatures
More environmentally friendly
"According to industry tests, synthetic oil engines perform 47% better than engines using conventional motor oil," says AAA.
When you Make the Switch you will automatically be entered to win a year of free oil changes.  We are also offering discounted service through the summer.
If you have any questions, talk to one of our Service Consultants at 843.573.4995 or complete the form below.
Kia Country serves the Greater Charleston, SC region. If you live outside this area, please call Kia or your local Kia dealer.