March is Tire Month
March is Tire Month. Why do we designate two months each year as Tire Month? Because tires are one of the most important safety features on your vehicle and they are also one of them most expensive maintenance items. Remarkably, over 75% of the customers who come in for maintenance or service are driving on one or more tires that needs to be replaced. This concerns us greatly.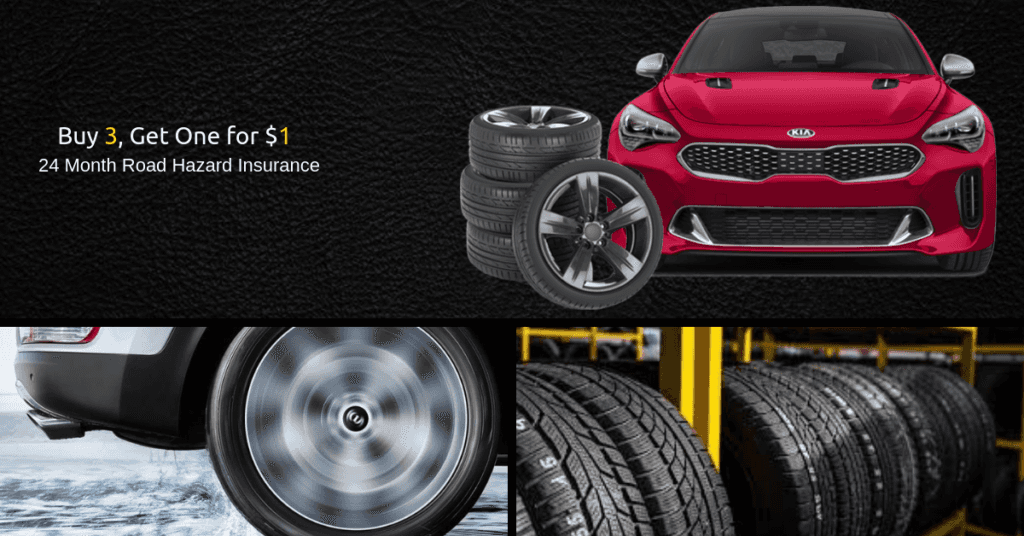 By focusing on tires twice each year, we can emphasize the core knowledge we would like all of our customers to have about tires; as well as, offer discounts on tires and tire related products and services.
Take good care of your tires. You can extend the life of your tires with a few simple maintenance tips.
Temperature changes cause fluctuations; check the air pressure every two weeks
Rotate your tires every other oil change
Start shopping for tires when your tread depth reaches 4/32nds. If your tread depth reaches 3/32nd, your tires definitely need to be replaced
Proper tire maintenance will help your tires to wear evenly and prevent premature wear and will help your vehicle maintain proper alignment.
Kia Country's Tire Center offers competitive pricing on Kumho, Hankook, Yokohama, Dunlop and Michelin tires which are approved, trusted brands that deliver the best driving experience. We service, Kia and Hyundai, as well as all other makes and model vehicles. We highly recommended that you replace all four tires at the same time for both even wear and safe driving. We also recommend getting a four-wheel alignment at the same time that you purchase new tires. Proper alignment will help to prevent premature wear. It can also help extend the life of your tires, result in improved fuel economy and steering response.
Search TIRE SOURCE to view tires that are manufactured specifically for your vehicle. Call our Assistant Service Managers at 843.573.4995 who can answer any questions you may have about either tires or alignment. When you purchase tires at Kia you receive a complimentary Two-Year Kia Road Hazard Tire Protection Plan that is good at any Kia Dealer in the United States.
Our Tire Month Specials include:
Buy 3 Tires, Get One for a $1
Tire Enhancement Performance Service
Mud Guards on Sale
Wheel Lock Kits
Learn More about our Tire Month Specials, Schedule Service or Contact Us.