Maximize Your Resale Value
We are focused on the benefits of good car care this month. Quite simply, taking care of your car pays off in preserving and maximizing your resale value.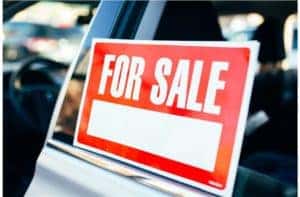 To a degree, resale value is determined by market forces and the reputation and reliability of a vehicle. Check Kelley Blue Book or another independent, authoritative source before purchasing a car to see how well it holds its value over time.
Beyond that, there are things you can do to maximize the resale value of your vehicle.
Follow the manufacturer's recommended maintenance schedule and keep all of your service records in chronological order. If you have your car serviced at Kia Country, we will maintain a detailed service history for you
Take care of the small things as they arise, both mechanical and cosmetic. You may think small things do not matter, but to a potential buyer it may be a sign you have not taken care of your vehicle
Wash your car weekly to preserve the paint and prevent fading and discoloration. Charleston's southern, coastal location requires extra vigilance. Sun, salt water spray and sand can cause can rust and corrosion to your paint, undercarriage, brake calipers, and hardware. Additionally, bugs, road tar, sap, pollen, and surface dirt can all erode the paint finish. Remove bird droppings as soon as possible as they can leave a stain in as little as a week. The quality of the cleaning products you use is very important. These are the five we recommend. Our customers are also entitled to complimentary car washes on every service visit and each week on Car Wash Wednesday
Wax your car with a high-quality wax monthly or have a protective coating or finish added. The type of coating will determine the frequency of application anywhere from six months to three years. An experienced detailer can discuss options and pricing
Treat the plastic trim on your car to prevent discoloration
Clean your wheels. Road dirt and brake dust can cause corrosion and dust.
Clean the head and tail lights with products designed for them to avoid cloudiness and maintain visibility
The interior of your car is subjected to wear and tear and is susceptible to scratches, tears, odors. You can minimize issues by not smoking, eating or drinking in your car and investing in all-weather floor mats. Regular vacuuming of carpet and upholstery and cleaning interior hard surfaces is very important
If you have any questions, please contact our Service team.