Meet the Kia EV6 GT
Meet your match with the Kia EV6 GT. The EV6 has been named the 2023 North American Utility Vehicle of the Year (NACTOY). This is one of the most prestigious awards in the automotive industry. Whether you are looking for comfort, sustainability, or speed, the EV6 GT is for everyone.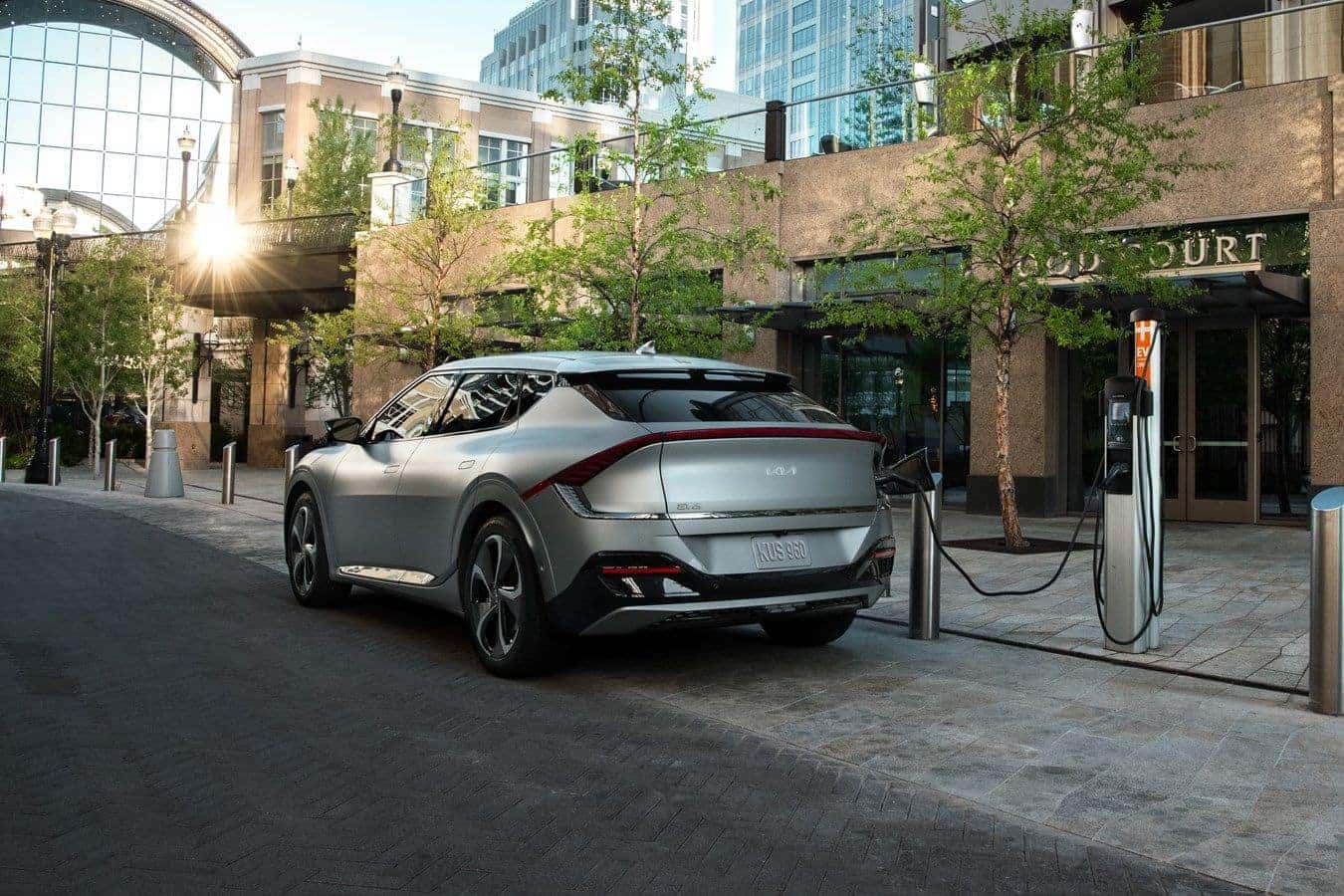 Engineered to compete with supercars, the Kia EV6 GT is an AMCI-certified winner of a 0-60 mph race against Ferrari Roma and Lamborghini Huracan Evo. In just 3.4 seconds, and at 161 mph, the GTs impeccable performance is heart-pounding inside and out.
Drive more, charge less. In addition to the EV6 GTs dialed-in electric performance, this powerhouse of the EV world showcases the worlds-first patented multi-charging system for the ultimate efficiency and convenience.
Looking for an electric vehicle that won't break the bank? The EV6 starts at just over $48K compared to an average of $66K. Here is what you can expect:
430 kW (576 hp) and 546 lb.-ft of torque
4kWh Battery w/ up to 206 miles of EPA-Estimated Range
Multi-charging system supports 400v and 800v charging
The 800v charging capabilities replenish 80% of battery capacity in under 18 minutes
RWD or e-AWD capability
Low center of gravity and multi-link rear suspension for outstanding handling
If you'd like to learn more about the EV6 GT and build yours today, contact us at 843.573.2300, [email protected], or complete the form below.