Meet the Team: Service Consultants
Periodically, we publish Meet the Team blog posts to help our customers get to know us better.
Kia Service Consultants, Chelsea Rowlands, Tim Cooley and Craig Bellamy hold one of our most important role. They are Kia Trained and Certified Experts who will help you manage maintenance, service and cost of ownership. Our Service Advisors triage all issues related to an owner's vehicle and provide concierge level service. Automotive service can be both expensive and stressful. Chelsea, Tim and Craig's positive attitude, in-depth knowledge and calm demeanor enable us to meet or exceed customer expectations.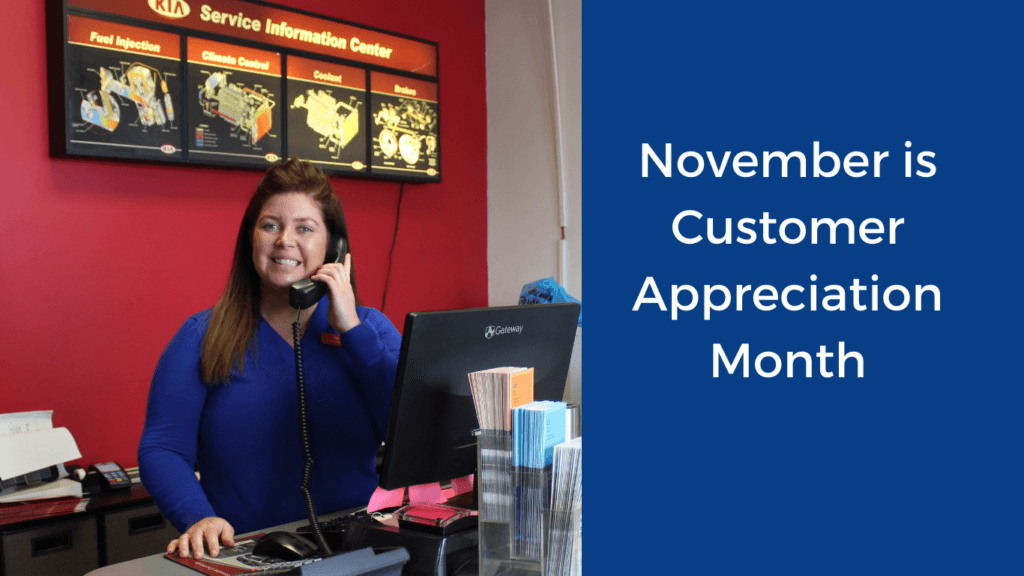 Chelsea Rowlands
Our most senior Service Consultant, Chelsea has earned Kia Master Elite Certification. Combined with on the job experience, twenty in the industry and eight at Kia Country, her knowledge proves invaluable to both customers and staff. In addition to working directly with customers, Chelsea has demonstrated her commitment to our customers by filming educational videos and was instrumental in developing and executing owner and women's car care clinics. At the end of the day, Chelsea says, "I just enjoy helping people understand their cars better." When she's not at work, Chelsea enjoys her pets, the beach and home renovation.
Tim Cooley
Tim offers twenty years of experience in parts and service to our customers who always come first. "First and foremost, I like helping people. I enjoy the relationships we have with our customers. There are many places that they could go, and it means a lot that they bring their cars here to be serviced. I work hard to make certain that everything is done to their satisfaction and that they leave with a smile on their face." In his spare time, Tim enjoys weightlifting, traveling and helping others.
Craig Bellamy
Craig is celebrating his one-year anniversary at Kia Country, but he managed independent shops for eight years before joining our team. Craig "loves solving problems that customers have." Craig's passions include motorcycles, woodworking, and outdoor recreation.
Each of our team members enjoys working with our customers.  In response to COVID, they have offered concierge level services and adhered to strict safety protocols to ensure everyone's safety. The team is both surprised and appreciative of how often a customer brings in food or other small gifts. At Kia Country, you are family and our Service Consultants are firmly on your side.