Memorial Day Car Sales: Gold or Gimmick?
Are Memorial Day car sales a golden opportunity or gimmick? Memorial Day is the unofficial start to summer and historically one of the four best times of the year to buy a car along with tax season, Labor Day, and the end of the year.

There are two major reasons why Memorial Day is such an ideal time to buy a car. Manufacturers are trying to push late model year inventory out to dealerships and dealers are trying to clear their lots of late model inventory to make room for the new models.
Manufacturers are cultivating consumer interest through special financing offers and lease deals. Kia Country is, in fact, offering Kia Motors incentives, but so much more. We have slashed 2018 inventory to end of year pricing on all remaining 2018 stock. Between manufacturer incentives and dealer discounts, car buyers can realize savings that would not normally be available until December.
Although many deals are contingent on manufacturer-approved financing, the discounts are so significant that even credit challenged and budget-conscious consumers are finding it affordable to get a new car. But, buyer beware, every dealer in town is competing for your attention and there are undoubtedly holiday and advertising gimmicks.
At Kia Country, you are guaranteed not only transparent prices but independent 3rd party fair pricing verification from KBB.com, the most trusted name in the business.  Kelley Blue Book® Price Advisor gives you insight into what a vehicle is selling for in this market so you can be sure you are getting a fair price. Many of our cars have been priced BELOW market value for the holiday sale. In addition, every vehicle on our website clearly lists all discounts and identifies them as manufacturer rebates, dealer discounts or special offers. Additionally, all lease offers and other sales have clearly published disclaimers with all offer details.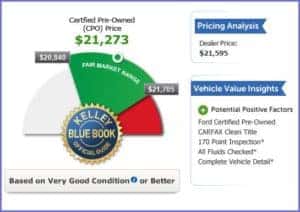 We realize your time is valuable so "know before you go". You will find Kia Country's website has a wealth of information on every vehicle, 3rd party information, video and more. Additionally, you can visit any on Facebook, YouTube, AutoTrader.com, and Cars.com to see our inventory and verify pricing.
Kia Country started our sale in advance for buyers who would like to avoid the weekend frenzy.  Or, come celebrate with us this weekend. On Saturday, J & B's Bucket list, one of Charleston's premier food trucks will be on our lot from 12-3 and we will be open on Sunday from Noon until 5 and Monday from 9-5.
If you have any questions or require additional information, our Internet Sales team is here as a resource to help provide all the information or resources you need to make an informed decision. They will also schedule an appointment for you with one of our Product & Technology consultants or if you prefer, Read our Reviews and request an appointment with the consultant of your choice.

Use these quick links to our Memorial Day offers:
Kia Country Dealer Offers
 Kia Motors Offers
Memorial Day is undoubtedly a huge sales weekend. Our team can help you sort through the many offers and help you find the car and deal that makes the most sense for your personal needs and finances.
Contact Us at 843.573.2300 or complete the form below. Our staff will be happy to answer any questions you may have.