Military Deployment:  Caring for Your Car
Deployment is a given for many in the military. Caring for your car may not be at the top of your list, but some basic maintenance tasks both before you deploy and after your return will protect your car and prevent unnecessary repairs and expenses. Whether you plan to put your vehicle in long-term storage or let it sit, we recommend following these tips.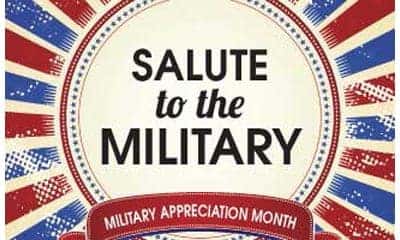 Before You Go
Make sure all fluids are changed and topped off. Fluids breakdown over time so this is important.
Make sure your battery is fully charged
Fill tires to 45-50 PSI to prevent flat spots
If your vehicle will be outside use sunshades or have your windows lightly tinted to protect the car from overheating and the interior from fading and damage
Drive vehicle a few feet back or forth to help prevent flat spots if you have access to the vehicle
After You Return
Start vehicle and let it run 15 minutes to let fluids circulate and lubricate
Get to a service station as soon as you are able
Have your electrical system checked
Have belts and hoses inspected for dry rot
Have fluids changed
Check wipers blades before use, could be dry rotted and scratch windshield
If you have any questions, please contact our Service team at 843.573.4995 or by completing the form below. Kia Country is pleased to support our troops. You are entitled to a 10% military discount on all service throughout the year. During Military Appreciation Month we are offering a 15% Military Discount.