New Gas Tax Law Takes Effect July 1
South Carolina's new gas tax law takes effect on July 1. Drivers will pay an additional 12 cents per gallon at the pump. At 16.5 cents per gallon, our current rate is the 2nd lowest in the nation.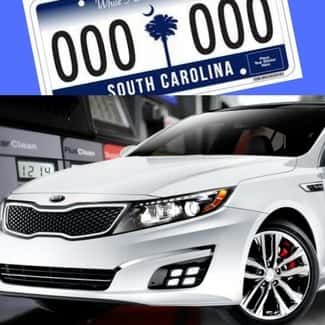 In addition, the law increases fees on transferring out-of-state vehicle registration and vehicle property taxes. Currently, if you register a car with out-of-state tags, you pay a fee of $24. As of July 1, you will pay a $250 fee in addition to property taxes. If you are a South Carolina resident with out-of-state tags, there is a definite incentive to transfer your tags before the law takes effect.
In addition to vehicle registration fees, all car owners in South Carolina must pay vehicle sales tax. The current rate is 5% of the assessed value up to $300. The new rate will be 5% of the assessed value up to $500. Anyone with a car valued at or above $10,000 will pay $500. If you are considering purchasing a new car this year, doing so before the July 1 deadline will save you $200.
Both the tag transfer fee and tax increase are being billed as an infrastructure maintenance fee. Eighty-percent of all fees collected is to be allocated to the South Carolina Department of Transportation for road and bridge improvements and financing long-term infrastructure needs.  The law is estimated to generate $800 million in annual revenue.