Oil Change Warning Signs
What are the warning signs that you are overdue for an oil change? Oil changes are among the most routine and important car maintenance tasks. Oil keeps the internal components of your car lubricated and helps the engine run cooler. The oil filter collects contaminants generated from both engine combustion and the environment. Over time, oil breaks down and turns to sludge. Both time and temperature result in a chemical imbalance.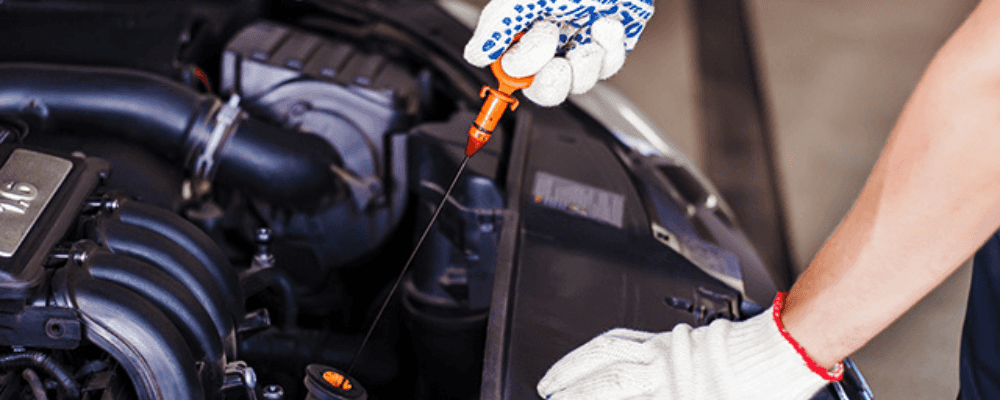 Maintaining a regular schedule of oil changes If you do not get oil changes, you risk damaging your engine. We have seen engines fail at 20,000 miles from the owners who did change the oil in their vehicles. Additionally, Kia recommends full synthetic oil which offers superior protection for your engine. The primary difference with synthetic oil is additives used in the refinement process. Synthetic oil can lower friction, reduce engine sludge, and increase performance because it has fewer impurities.
We encourage all customers to get an oil change every 5000 miles or six months due to Charleston's weather which is considered extreme.  These are some warning signs that signal an oil change is needed.
Oil is dark instead of golden
Smoke coming from the exhaust pipe
Engine noise
Dash light
Don't wait for warning signs. If your car is serviced at Kia Country of Charleston, there will be a sticker in the top corner of the windshield on the driver's side indicating when your next oil change is due. We also send out reminder emails to all customers. You can save money on an oil change with our service coupon.
If you choose to have your oil changed elsewhere or change your own, we recommend using Kia Original Manufacturer Vehicle Parts (OEM). Aftermarket parts have risks that may include oil pressure issues. If valves do not meet the correct specifications, they may collapse and cause severe engine damage. You may purchase oil and filters from our Parts Department. We also provide wholesale services to local service centers. Be certain to tell them you want to use OEM parts.
If you have any questions, please get in touch with us at 843.573.4995.
Kia Country serves the Greater Charleston area. If you live outside this region, please contact your local Kia dealer or Kia America.